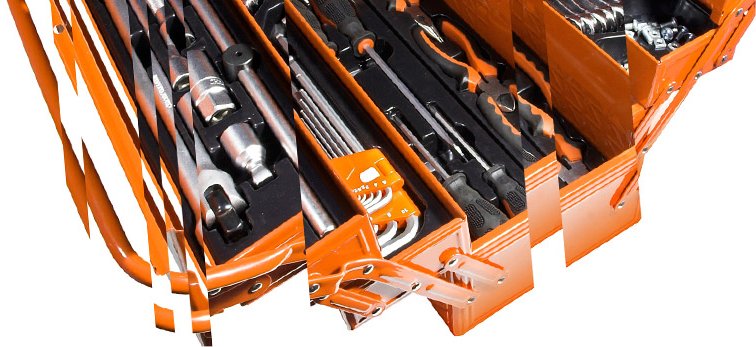 How to sell an engagement survey to senior management
The following are extracts from the government commissioned report, published July 2009 by David MacLeod entitled 'Engaging For Success: Enhancing Performance Through Employee Engagement'.
'Business and organisations function best when they make their employees' commitment, potential, creativity and capability central to their operation. Clearly, having enough cash, and a sensible strategy, are vital. But how people behave at work can make the crucial difference between business and operational success or failure.'
1.The correlation between engagement and performance
Gallup[27] in 2006 examined 23,910 business units and compared top quartile and bottom quartile financial performance with engagement scores. They found that:

Those with engagement scores in the bottom quartile averaged 31 – 51 per cent more employee turnover, 51 per cent more inventory shrinkage and 62 per cent more accidents.
Those with engagement scores in the top quartile averaged 12 per cent higher customer advocacy, 18 per cent higher productivity and 12 per cent higher profitability.

A second Gallup [28]study of the same year of earnings per share (EPS) growth of 89 organisations found that the EPS growth rate of organisations with engagement scores in the top quartile was 2.6 times that of organisations with below-average engagement scores.
Tower Perrins-ISR[29] carried out a global survey in 2006 which included data gathered from opinion surveys of over 664,000 employees from over 50 companies around the world, representing a range of industries and sizes. The survey compared the financial performance of organisations with a highly-engaged workforce to their peers with a less-engaged workforce, over a 12 month period.

Those companies with a highly engaged workforce improved operating income by 19.2 per cent over a period of 12 months, whilst those companies with low engagement scores saw operating income decline by 32.7 per cent over the same period.
Over a 12 month period, those companies with high engagement scores demonstrated a 13.7 per cent improvement in net income growth whilst those with low engagement saw net income growth decline by 3.8 per cent.
Most noticeable was the near 52 per cent gap in the performance improvement in operating income over the year between companies with highly-engaged employees versus companies whose employees had low engagement scores. Companies with high levels of employee engagement improved 19.2 per cent in operating income while companies with low levels of employee engagement declined 32.7 percent over the study period.

Standard Chartered Bank [30]reported that in 2007 they found that branches with a statistically significant increase in levels of employee engagement (0.2 or more on a scale of five) had a 16 per cent higher profit margin growth than branches with decreased levels of employee engagement.
The Corporate Leadership Council [53] reported that engaged organisations grew profits as much as three times faster than their competitors.
Hewitt [59] reported that companies with a greater than 10 per cent profit growth had 39 per cent more engaged employees and 45 per cent fewer disengaged employees than those with less than 10 per cent growth.
IES [62] in their 1999 study From People to Profits found a link between employee satisfaction, customer satisfaction and increases in sales,. based on a study of 65,000 employees and 25,000 customers from 100 stores, over two years. They concluded a one per cent increase in employee commitment (using a five point scale) can lead to a monthly increase of nine per cent in sales.
2. The correlation between engagement and Innovation
Gallup [31] indicate that higher levels of engagement are strongly related to higher levels of innovation. Fifty-nine per cent of engaged employees say that their job brings out their most creative ideas against only three per cent of disengaged employees.
This finding was echoed in research for the Chartered Management Institute in 2007 which found a significant association and influence between employee engagement and innovation. Based on survey findings from approximately 1,500 managers throughout the UK, where respondents identified the prevailing management style of their organisation as innovative, 92 per cent of managers felt proud to work there.
As Professor Julian Birkinshaw [32] of the London Business School told us: "employee engagement is the sine qua non of innovation. In my experience you can have engaged employees who invest their time in multiple directions (such as servicing clients, creating quality products) but you cannot foster true innovation without engaged employees."
3.The correlation between engagement and costs associated with sickness levels
Employees in the UK take an average of 2.69 sick days per year; the disengaged take 6.19. The CBI reports that sickness absence costs the UK economy £13.4bn a year.[16]
Gallup[13] found that engagement levels can be predictors of sickness absence, with more highly engaged employees taking an average of 2.7 days per year, compared with disengaged employees taking an average of 6.2 days per year.
4.The correlation between engagement and employee turnover
Engaged employees are 87 per cent less likely to leave the organisation than the disengaged.[18]
The cost of high turnover among disengaged employees is significant; some estimates put the cost of replacing each employee at equal to annual salary.
The Corporate Leadership Council report that highly engaged organisations have the potential to reduce staff turnover by 87 per cent and improve performance by 20 per cent.[53]
5.The correlation between engagement and customer satisfaction
Serco (page 18) were able to measure the significant impact their leaders had on creating a values-led environment focused on delivering great service. Increased employee engagement was accompanied by a 12 per cent increase in customer satisfaction and significant double-digit revenue and margin growth over the past three years.
PricewaterhouseCoopers (page 38), who use staff and customer engagement levels as one of their four Key Performance Indicators (KPIs) have found a strong correlation between highly engaged staff and client satisfaction.