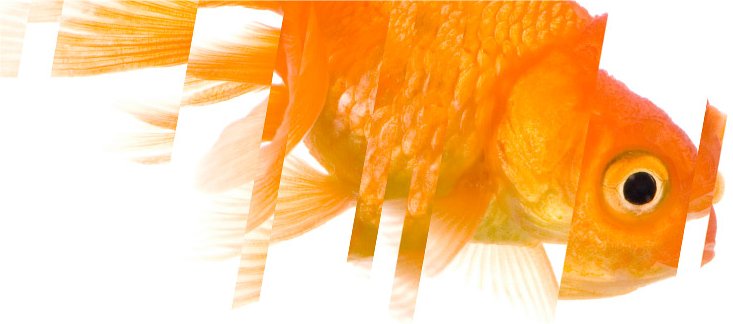 Getfeedback Terms and Conditions of Business
1. Interpretation
1.1 The following definitions and rules of interpretation apply in these Terms:
Client: the person or firm who purchases Services from Getfeedback;
Contract: any agreement between Getfeedback and the Client for the supply of Services, as set out in a contract details form or as otherwise confirmed in writing to the Client by Getfeedback;
Controller, processor, data subject, personal data, personal data breach, processing and appropriate technical measures: as defined in the Data Protection Legislation;
Data Protection Legislation: the General Data Protection Regulation (GDPR,/b>), the UK Data Protection Legislation and any other European Union Legislation relating to personal data and all other legislation and regulatory requirements in force from time to time which apply to a party relating to the use of personal data (including without limitation, the privacy of electronic communications);
Fee(s): the charges for the supply of the Services payable by the Client in accordance with clause 4;
Getfeedback: Getfeedback.net Limited registered in England and Wales with company number 03993175;
Intellectual Property Rights: patents, rights to inventions, copyright and related rights, moral rights, trademarks and service marks, business names and domain names, goodwill and the right to sue for passing off, rights in designs, rights in computer software, database rights, rights to use, and protect confidentiality of confidential information (including know-how and trade secrets), and all other intellectual property rights, in each case whether registered or unregistered and including all applications and rights to apply for and be granted, renewals or extensions of, and rights to claim priority from, such rights and all similar or equivalent rights or forms of protection which subsist or will subsist now or in the future in any part of the world;
Materials: information, representations, reports, data, work or materials prepared or supplied by the Client;
Services: the services to be supplied by Getfeedback to the Client in accordance with the Contract; and
Terms: these terms and conditions as amended from time to time.
1.2 A reference to a statute or statutory provision is a reference to it as amended or re-enacted. A reference to a statute or statutory provision includes all subordinate legislation made under that statute or statutory provision.
1.3 Any words following the terms including, include, in particular, for example or any similar expression, shall be construed as illustrative and shall not limit the sense of the words, description, definition, phrase or term preceding those terms.
1.4 A reference to writing or written includes email.
1.5 In these Terms, the singular includes the plural and vice versa and the headings are for convenience only and shall not affect their interpretation.
2. Basis of Supply
2.1 Any Services provided to the Client by Getfeedback are subject to these Terms to the exclusion of any other terms or conditions of the Client.
2.2 Each Contract shall commence on the start date confirmed in the Contract (if any) or the date on which Getfeedback commences the supply of the relevant Services to the Client and shall continue, unless terminated earlier in accordance with these Terms, until the Services have been completed.
2.3 No variation to the Terms, Fees, cost schedules or other parts of any Contract will be binding unless agreed in writing by the Client and Getfeedback.
2.4 Any typographical, clerical or other error or omission in any invoice or other information issued by Getfeedback is subject to correction without liability on the part of Getfeedback.
2.5 Getfeedback will use all reasonable endeavours to deliver the Services within specific timescales; however, dates quoted for delivery are approximate only, and time for delivery is not of the essence.
2.6 Getfeedback will not be responsible for delays beyond their reasonable control, or where the Client fails to perform its obligations under this Contract or otherwise fails to co-operate fully with Getfeedback regarding delivery of the Services.
3. Specifications
3.1 The Client agrees to:
(a) ensure that the terms of its order, the contract details form and any information it provides to Getfeedback (whether by way of specification or otherwise) are complete and accurate; and
(b) supply Getfeedback with such information as Getfeedback may require in connection with the Contract or the supply of Services within a sufficient time period to enable Getfeedback to perform the Contract in accordance with these Terms (and in any event no later than 5 days after the request or as otherwise agreed between the parties) and ensure that all such information is complete and accurate; and
(c) co-operate with Getfeedback in all matters relating to the Services; and
(d) provide, for Getfeedback (and each of its agents, subcontractors, consultants and employees), in a timely manner and at no charge, access to the Client's data and other facilities as reasonably required for the provision of the Services; and
(e) comply with any additional obligations or special terms set out in the Contract.
3.2 The quantity, description of and specification (if any) for the Services shall be as set out in the Contract or otherwise expressly agreed by Getfeedback in writing as being supplemental to the Contract.
3.3 The Client warrants that:
(a) any Materials it provides are its original work and have not been copied wholly or in part from any other source, and
(b) use of the Materials by Getfeedback (and each of its agents, subcontractors, consultants and employees) will not infringe the Intellectual Property Rights of any party.
3.The Client shall indemnify Getfeedback against all liabilities, costs, losses, damages, liabilities, costs and expenses (calculated on a full indemnity basis) and all other professional costs and expenses suffered or incurred by Getfeedback in connection with or paid or agreed to be paid by Getfeedback in settlement of any claim for infringement of any Intellectual Property Rights of any other person which results from Getfeedback's use of Materials provided by the Client or any breach of the warranties in clause 3.3.
4. Fees and Payment Terms
4.1 All Fees quoted are exclusive of VAT and expenses. Fees quoted do not cover the cost of travel, accommodation (unless specified), or other out of pocket expenses incurred in connection with the provision of the Services e.g. meals, printing, hiring of equipment and the costs of support services. These costs will therefore be charged in addition to any fee rate(s), cost schedule(s) or quotation(s).
4.2 Where consultant day rates are quoted these are based upon standard hours of work from 9am to 5.30pm with a lunch break for a minimum of 60 minutes.
4.3 Getfeedback reserves the right to re issue unconfirmed quotations after 60 days from the date stated on the front page of any quotation document. Getfeedback also reserves the right, by giving notice to the Client at any time before the actual supply of Services, to increase the price of the Services to reflect any increase in the cost to Getfeedback which is due to any factor beyond the control of Getfeedback (such as, without limitation, any foreign exchange fluctuation, alteration of duty rates, significant increase in the costs of labour, materials or other costs of supply), or any change in supply dates or specifications for the Services which are requested by the Client or any delay caused by any instructions of the Client or failure of the Client to give Getfeedback adequate information or instructions.
4.4 Invoicing is monthly in arrears unless a specific fee schedule is agreed by Getfeedback in advance.
4.5 The Client shall pay invoices in full, without set off and in cleared funds within 30 days of the date of the invoice. Please ask your accounts department to adhere to this. The Client shall pay invoices by electronic bank transfer or credit card. Details of the account nominated by Getfeedback are provided on the invoice and/or are available from Getfeedback on request. Any remittances should be addressed to The Accounts Department, Getfeedback, Chiltern House, 45 Station Road, Henley on Thames, Oxon, RG9 1AT.
4.6 Any invoicing queries must be raised by the Client within 30 days of the invoice date.
4.7 Interest at the rate of 5% above the base lending rate from time to time of HSBC Bank Plc will be payable on any overdue sum. This right is without prejudice to any other rights and remedies of Getfeedback, which shall include but not be limited to suspending the provision of all or any Services for the period of default or terminating any Contract.
4.8 Any credits for Services provided by Getfeedback which are purchased by the Client in advance will be valid for a maximum of 12 months from the date of invoice unless otherwise agreed in writing by Getfeedback.
4.9 Training events are invoiced at the time of booking and subject to our Payment Terms in Clause 4.5 GFB reserves the right to charge for an event which is cancelled or postponed by the client. Fees for cancellation of Events are: (i) 100% of the agreed Fees if cancelled after the Services commence or with less than two week's notice; and (ii) 25% of the agreed fees if cancelled with less than three weeks' notice.
5. Risk and property
5.1 Risk of damage to or loss of any goods supplied ancillary to the Service shall pass to the Client on delivery to the Client or its representative.
5.2 Notwithstanding delivery and the passing of risk in the goods, the property in the goods shall not pass to the Client until Getfeedback has received in payment in full of the price of the goods (together with any interest due).
5.3 Goods or information made available by the Client to Getfeedback for the purposes of demonstration or publicity, or for any other purpose arising from, or in connection with this Contract, shall be and at all times remain at the sole and entire risk of the Client, and Getfeedback shall not be the subject of any liability for them.
6. Warranty
6.1 Getfeedback warrants that it will perform the Services with reasonable skill and care.
6.2 Getfeedback shall have no liability under the above warranty if the Client has not paid the Fees by the due date for payment in accordance with clause 4.
6.3 Subject as expressly provided in these Terms, all other warranties, conditions or other terms implied by statute or common law are excluded to the fullest extent permitted by law.
6.4 Where any valid warranty claim is made in respect of any of the Services, Getfeedback shall be entitled to re-supply the Services (or the part in question) free of charge or, at Getfeedback's sole discretion, refund to the Client a proportionate part of the Fee, but Getfeedback shall have no further liability to the Client.
7. Indemnity
7.1 The Client shall indemnify Getfeedback against all liabilities, costs, expenses, damages and losses including but not limited to any direct, indirect or consequential losses, loss of profit, loss of reputation and all interest, penalties and legal costs (calculated on a full indemnity basis) and all other professional costs and expenses suffered or incurred by Getfeedback arising out of or in connection with any breach by the Client of its obligations under the Contract or these Terms and any subsequent enforcement of the same by Getfeedback.
7.2 This indemnity shall apply whether or not the Client has been negligent or at fault.
8. Limitation of Liability
8.1 Subject to clause 8.2, Getfeedback's total liability to the Client of all losses arising under the Contract, whether in contract, tort (including negligence), breach of statutory duty or otherwise, shall be limited to an amount equal to ten times the amount of the Client spend with Getfeedback in any one contract year, subject always to an aggregate limit of £1 million.
8.2 Nothing in these Terms shall exclude Getfeedback's liability for:
(a) death or personal injury caused by negligence;
(b) fraud or fraudulent misrepresentation; or
(c) any other matter in respect of which it would be unlawful for Getfeedback to exclude or restrict liability.
8.3 Subject to clause 8.2, the following types of loss, costs or expenses are wholly excluded:
(a) Loss of profits;
(b) Loss of sales or business;
(c) Loss of agreements or contracts;
(d) Loss of anticipated savings;
(e) Loss of use or corruption of software, data or information;
(f) Loss of or damage to goodwill; and
(g) Indirect or consequential loss.
8.4 This clause 8 shall survive termination of the Contract.
8.5 Getfeedback shall not be in breach of the Contract nor liable for delay in performing, or failure to perform, any Services or any of its obligations under the Contract if such delay or failure results from events, circumstances or causes beyond its reasonable control.
9. Insolvency of Client
9.1 This clause applies if the Client makes any voluntary arrangement with its creditors or becomes subject to an administration order or (being an individual or firm) becomes bankrupt or (being a company) goes into liquidation (otherwise than for the purposes of amalgamation or reconstruction); or a receiver is appointed over any of the property or assets of the Client; or the Client ceases, or threatens to cease, to carry on business; or anything analogous to any of the foregoing occurs in relation to the Client under the law of any jurisdiction; or Getfeedback reasonably apprehends that any of the events mentioned above is about to occur in relation to the Client and notifies the Client accordingly.
9.2 If this clause applies then, without prejudice to any other right or remedy available to Getfeedback, Getfeedback shall be entitled to cancel the Contract or suspend its further performance without any liability to the Client, and if the Services have been supplied but not paid for the Fees shall become immediately due and payable notwithstanding any previous agreement or arrangement to the contrary.
10. Cancellation
10.1 Once Getfeedback has agreed to provide Services to the Client, the Client may not cancel the Contract except with the written agreement of Getfeedback and on terms that the Client will reimburse and indemnify Getfeedback in full for all loss (including loss of profit) costs (including the cost of materials and staff time) charges, expenses and damages incurred or suffered by reason of the cancellation and including the costs incurred to or by any third party suppliers and contractors (which may be recovered by Getfeedback under this clause 10 or as otherwise notified by Getfeedback to the Client).
10.2 Subject to clause 10.1, where dates for delivery of Services have been confirmed by the Client, if work is rescheduled or cancelled the Client accepts that the following policy will apply, which is a reasonable and genuine pre-estimate of the costs which will have already been incurred by Getfeedback and the losses that it will incur:
(a) where work is cancelled or rescheduled 28 days prior to the delivery date, the Client will pay any expenses already incurred by Getfeedback;
(b) where work is cancelled or rescheduled between 15-28 days (inclusive) prior to delivery, the Client will pay 50% of the agreed Fee for the Services plus any expenses already incurred by Getfeedback; and
(c) where work is cancelled or rescheduled with 14 days or less notice, the Client will pay the full agreed fee for the Services along with any expenses already incurred by Getfeedback.
10.3 On cancellation, the Client shall immediately pay to Getfeedback all of Getfeedback's outstanding unpaid invoices and interest and, in respect of costs and expenses incurred, but for which no invoice has been submitted, Getfeedback shall submit an invoice, which shall be payable by the Client on demand.
11. Service Levels
11.1 Getfeedback will endeavour to issue any tests for which requests have been received before 16:00 UK time.
11.2 The Client must respond to any information requests, so that Getfeedback can provide the Services. This information will include but is not limited to the test needed, recipient email address and name, project dates, and any required communications.
11.3 Getfeedback's support desk is usually open from 9:00-17:00 UK time Monday-Friday. Support is provided in English via telephone on +44 (0)3330 902 150 or email at support@gfbgroup.com.
11.4 If needed Getfeedback can provide response tracking links for 24 hour live reporting.
11.5 Assessment reports will be delivered via email in PDF format to a central point of contact unless otherwise agreed. Complex report distribution may incur additional administration cost. 360 feedback and group reports will be generated once only and any changes to data or rerunning of reports will incur an additional charge which Getfeedback will then confirm to the Client.
11.6 Detailed breakdown and analysis of data will be provided at additional cost and time which Getfeedback will then confirm to the Client.
11.7 For self-service systems access it is anticipated that the Client will set up tests, generate reports and provide first line support for Client projects. Technical queries can be escalated to Getfeedback support team at support@gfbgroup.com +44 (0) 333 0902150. Completion and project queries should be handled by the Client.
11.8 GFB reserves the right to discontinue any bespoke tools which have not been used by the client for a period of 36 months.
12. Data Protection
12.1 Both parties will comply with all applicable requirements of the Data Protection Legislation. This clause 12 is in addition to, and does not relieve, remove or replace, a party's obligations or rights under the Data Protection Legislation. In this clause 12, Applicable Laws means (for so long as and to the extent that they apply to Getfeedback) the law of the European Union, the law of any member state of the European Union and/or Domestic UK Law; and Domestic UK Law means the Data Protection Legislation from time to time in force in the UK and any other law that applies in the UK.
12.2 The parties acknowledge that for the purposes of the Data Protection Legislation, the Client is the controller and Getfeedback is the processor. Details of the scope, nature and purpose of processing by Getfeedback, the duration of the processing and the types of personal data and categories of data subject are as follows:
(a) Scope and duration: The subject matter of and duration of the processing is as described in this Contract.
(b) Nature and Purpose: Providing the Services listed above to the Client. The purpose of Getfeedback processing the personal data is the performance of the Services pursuant to this Contract and Getfeedback needs to have access to the personal data in order to provide the Services.
(c) Types of personal data: Individual contact details (such as full name, contact details (telephone, email, work address), gender, and other identifying numbers.
(d) Categories of data subject: The categories of data subjects are individuals and other data subjects of the personal data processed in connection with the provision of the Services for the Client.
12.3 Without prejudice to the generality of clause 12.1, the Client will ensure that it has all necessary appropriate consents and notices in place to enable lawful transfer of the personal data to Getfeedback for the duration and purposes of the Contract.
12.4 Without prejudice to the generality of clause 12.1, Getfeedback shall, in relation to any personal data processed in connection with the performance by Getfeedback of its obligations under the Contract:
(a) process that personal data only on documented instructions from the Client, including with regard to transfers of personal data to a third country or an international organisation, unless Getfeedback is required to otherwise process that personal data by any Applicable Laws to which Getfeedback is subject; in such a case, Getfeedback shall inform the Client of that legal requirement before processing, unless that Applicable Law prohibits Getfeedback from notifying the Client;
(b) take all measures required pursuant to Article 32 of the GDPR and any other Data Protection Legislation, including without limitation ensuring that it has in place appropriate technical and organisational measures to protect against unauthorised or unlawful processing of personal data and against accidental loss or destruction of, or damage to, personal data, appropriate to the harm that might result from the unauthorised or unlawful processing or accidental loss, destruction or damage and the nature of the data to be protected, having regard to the state of technological development and the cost of implementing any measures;
(c) ensure that all personnel who have access to and/or process personal data are obliged to keep the personal data confidential;
(d) notify the Client if any personal data is transferred outside of the European Economic Area (and for this purpose the Client acknowledges that personal data will be transferred outside the European Union for the purpose of undertaking any psychometric tests which may be included in the Services);
(e) assist the Client, at the Client's cost, in responding to any request from a data subject and in ensuring compliance with its obligations under the Data Protection Legislation with respect to security, breach notifications, impact assessments and consultations with supervisory authorities or regulators;
(f) notify the Client without undue delay on becoming aware of a personal data breach;
(g) at the Client's choice (as notified to Getfeedback in writing), delete or return all the personal data to the Client after the end of the provision of services relating to processing, and delete existing copies, unless an Applicable Law requires Getfeedback to store the personal data; and
(h) maintain records and information to demonstrate its compliance with this clause 12 (including the obligations laid down in Article 28 of the GDPR) and allow audits and inspection of these records and information to be conducted by the Client or another auditor mandated by the Client. Getfeedback shall immediately inform the Client if, in its opinion, an instruction infringes the Data Protection Legislation or any Applicable Laws.
12.5 The Client consents to Getfeedback appointing third party processors of personal data under the Contract on the basis that (i) Getfeedback shall inform the Client of any intended changes concerning the addition or replacement of other processors, thereby giving the Client the opportunity to object to such changes; and (ii) the same data protection obligations as set out in this Contract shall be imposed on such other processors, in particular providing sufficient guarantees to implement appropriate technical and organisational measures in such a manner that the processing will meet the requirements of the GDPR (and any Applicable Laws).
13. Confidentiality
13.1 Each party undertakes that it shall not at any time during the Contract, and for a period of two years after termination of the Contract disclose to any person any confidential information concerning the business, affairs, customers, clients or suppliers of the other party, except as permitted by clause 13.2.
13.2 Each party may disclose the other party's confidential information:
(a) to its employees, officers, representatives, subcontractors or advisers who need to know such information for the purposes of carrying out the party's obligations under the Contract. Each party shall ensure that its employees, officers, representatives, subcontractors or advisers to whom it discloses the other party's confidential information comply with this clause 13; and
(b) as may be required by law, a court of competent jurisdiction or any governmental or regulatory authority.
13.3 Neither party shall use the other party's confidential information for any purpose other than to perform its obligations under the Contract.
14. Miscellaneous
14.1 All Intellectual Property Rights in or arising out of or in connection with the Services (other than Intellectual Property Rights in any Materials provided by the Client) shall be owned by Getfeedback, unless specifically agreed otherwise within the Order. An additional fee is payable for any assignment of Intellectual Property Rights.
14.2 Subject to payment of all Fees, the Client shall have a non-exclusive, non-assignable licence to use works created and delivered by Getfeedback as a product of the Services for its own internal business purposes, but not otherwise.
14.3 Nothing in these Terms or, in any document referred to in it or any arrangement contemplated by it shall be taken to imply that either party is a partner of the other nor shall the execution, completion and implementation of this Contract confer on either party any power to bind or impose any obligations to any third parties on the other party or to pledge the credit of the other party.
14.4 Any notice required or permitted to be given by either party to the other under these Terms shall be in writing and delivered or sent by first class post to the registered office or such other address of the other party as may at the relevant time have been notified. Hand delivered notices shall take effect immediately, postal notices two working days after posting.