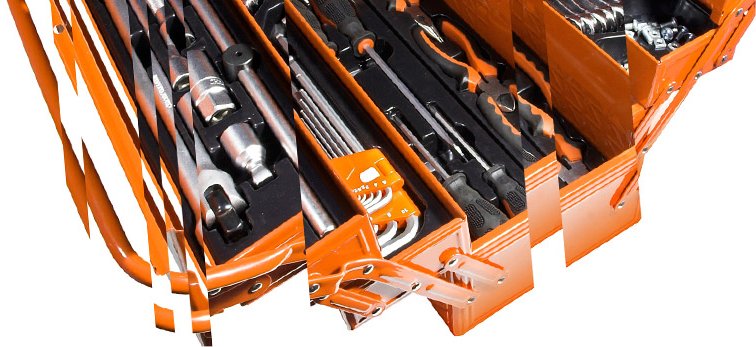 Incorporating career management and personal preferences into management by objectives
For many individuals work is an unhappy experience of being unappreciated doing work that provides little opportunity to play to their strengths and passions in life. Employers have organisational requirements for people to complete work in a set manner and within set timeframes. Such short medium and long terms goals are typically incorporated into a 'management by objectives' approach, that has widely been used with individuals and teams all over the world; with mixed results...
In today's flatter organisational structures there is also less opportunity for traditional vertical career progression. Managers more than ever before need to understand and tap into the personal drivers, values and motivation of their team if they are to retain and use the discretionary effort (i.e. what people want to do, over and above what they have to do) available to them. Any team will collectively contain areas of strength and weakness allied to specific technical skills/ knowledge as well as behaviours (competencies) required for high performance in role. The problem is that individual career goals and the needs of the organisation are often quite different things.
The organisation is concerned with customers, profit and loss, efficiency of operations and productivity. The individual also has these concerns, but they may not always be 'front of brain'. Equally important is their concern for their career, their development, their need to be recognised and rewarded for their efforts and outputs. Unfortunately in any team these individual concerns may place individuals in competition with each other due to differences in attitudes, preferences for how 'things should be done' and motivators. An added complication may be that individual role requirements may also conflict with the needs of the individual.
The role of the employer is to try to balance the needs of the organisation with the needs of the individual. Organisational needs are usually defined through strategic goals and aligning work streams and role profiles to these. How to integrate individual needs, career aspirations, personal preferences and motivators is less well defined. Successful managers use a range of tools and techniques to build into their team's objectives an acknowledgement of individual differences and desires within their team when allocating short, medium and long term business objectives. By creating a tangible link between the needs of the individual (their career goals/aspirations) and the needs of the organisation they can:
play to the strengths of individual team members
acknowledge and plan around team/ individual blind-spots /weakness
test the match between individual needs and business goals
set in place support strategies for people taking on stretching assignments
identify suitable contingency plans, and alternative options for the team
The question for anyone leading a team is how to ensure that they achieve their objectives. The yearly performance review focuses generally on hard measures, i.e. have you achieved what is written on the page, and then finding out if not why not, and setting of next years objectives. This is a tangible transactional type conversation, managers can 'run it by the numbers'. Where it fails to engage the individual is in terms of 'what's in it for me?' Unsurprisingly people want to know how they can benefit from the work they provide to an organisation. People in the main are motivated to come to work and do a good job. The role of the manager is to understand what motivates and drives an individual to put in extra discretionary effort that can make the difference between a good job and an excellent one.
This other piece of the people puzzle is about understanding what individuals want from their work experience – after all for most of us it will last 40+ years! Every individual has strengths and weaknesses, passions and drivers that will influence their behaviour, attitude to change and desire to progress and do interesting work. The role of the manager and the wider organisation is to understand these and build them into a career management strategy to keep the individual concerned engaged and motivated in their current role and on the path to achieve their future career aspirations.
There are many tools and techniques out there that managers and organisations can use to identify individual differences. These insights can then be used to understand and engage their people through recognising what they want from their career and how they like to work. Some examples of useful tools and techniques include:
Schroder High Performance Behavioural Model
Behavioural Event Interviewing:
Example Psychometric Tools
Orpheus: 'What I like to do'. Provides insight into how an individual's personal preferences shape the interactions they have with the team. Orpheus is designed to identify personality at work. It can uncover detail about factors such as typical response to stressors, the level of openness to new experiences, the degree to which an individual enjoys change and attitude to risk. It also has a scale that measures integrity.
Intrinsic™: 'What I will do'. Provides insight into personal values and drivers. Intrinsic motivation is a largely unrepresented area of assessment, but it is an absolute must for accurate assessment. Different roles and organisations have different motivational characteristics. The trick is to link what people will do (their intrinsic motivation) with what they are capable of doing (their intellectual ability) and with their behaviour and personality and finally with what they know how to do (their skills and expertise).
Hogan Development Survey: Provides insight into how individuals may react in counter productive ways when placed under pressure. Known colloquially as the 'dark side', it measures typical potential 'de-railers' (i.e. the types of behaviour that individuals may demonstrate when pushed to the extremes). It identifies potential risk factors that may be the root cause of dysfunctional personal behaviour or contribute to wider maladaptive behaviour in a team. A classic example is that of Gerald Ratner, formerly chief executive of the major British jewellery company Ratners Group, standing in front of his shareholders and declaiming that his best selling product was rubbish (confidence turning into arrogance – believing he could get away with anything) – leading to the fall of this particular high street chain.
In summary, managers can help shape their teams by engaging with individuals to understand what they want to achieve out of their career. Established tools and techniques can be used to identify individual differences in terms of preference, motivators and behavioural strengths. However it is the wider more intangible conversation about career management and aligning current work and opportunities to future career goals that is most likely to keep individuals engaged, performing and motivated in the long term.