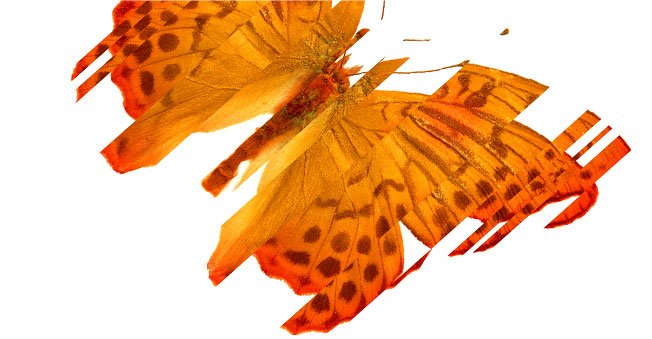 Psychometrics
In today's challenging economic climate the pressure to make the right hire decision, first time, has never been higher. The wrong hire decision can cost organisations between 30% to 176% of the annual salary of each vacant position.
In the last two decades the psychometric test market has exploded with nearly two thirds of organisations now using them. But with so much choice and so many companies entering the market with enticing offers, how do you know if you've chosen the one that will give you the best results and the best value for money?
What are psychometrics?
Psychometrics are sophisticated tools designed to measure individual differences in a number of areas such as intelligence, ability, personality and motivation.
When used in combination with other information sources they provide a powerful insight into why people make the decisions they make and why they behave in the way they do.
Psychometrics also help predict future behaviour and performance and therefore are an instrumental tool in business planning.
They are used for a number of purposes including:
Recruitment and selection
Personal, team and leadership development
Career coaching and management
Psychometrics offer cost efficiencies through increased recruitment accuracy and development focus.
Ability or intellectual capability
This type of test measures an individual's intellectual horsepower and is most commonly used in recruitment and selection. There are three types of ability tests: verbal reasoning, numerical reasoning and logic.
Personality
Personality instruments measure an individual's character traits and types. Understanding someone's personality helps to understand how they work, what type of work they will excel in, how they will associate with their peers and manage their team. Some instruments reveal areas of strengths and some interpersonal tendencies that can cause problems. Other instruments identify the 'darker' side of our personalities, revealing what we see when we are stressed. These aspects of personality are not easily obtained by even the best trained interviewer.
Motivation
Motivation tools provide information about the type of environment, tasks and activities that an individual will be motivated to do.
The psychometrics Getfeedback offers and recommends
We provide one of the broadest ranges of online psychometric tests in the UK. The psychometrics we offer have been selected by our highly qualified business psychologists as being, in our opinion, the best in the market. We offer psychometrics from leading test publishers as well as ones we have developed. Our priority is always to ensure our clients choose the right psychometric test for them. Below is the full range of psychometrics we offer.
Getfeedback can supply assessments from the following publishers: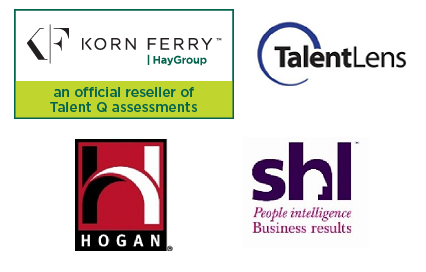 Ability tests
TalentLens
CEB
TalentQ
Hogan
Waston Glaser CTA
Verify Range of Ability Tests
Elements Verbal
Business Reasoning Inventory
RANRA
Essential Business Skills
Elements Numerical
Core Abilities Assessment
Job Specific Assessments
Elements Logical
Ravens SPM & AMP
Athena Numerical Reasoning
IRIS Situational Judgement
Personality Surveys
TalentLens
CEB
TalentQ
Hogan
Orpheus
OPQ32
Dimensions
Hogan Personality Inventory
Giotto
Leadership Report
Hogan Development Survey
SOSIE
Sales Report
Golden Type Profiler
Motivation Surveys
| Getfeedback | CEB | Hogan |
| --- | --- | --- |
| Intrinsic | MQ | MVPI |
Key factors to consider when deciding which psychometrics to use
Why choose Getfeedback for Psychometrics?
For the last decade Getfeedback has been providing an online offering of the best psychometric tests on the market to recruiters and the HR community. We provide:
Independent advice and guidance.
Efficiency and confidentiality: individuals' reports are held securely and are easy to access.
A proven methodology: a data bank of results to evaluate individuals against industry norms.
Low administrative burden: our system produces all reporting data.
Flexibility: we can create an online testing platform branded to your specification in order to create a seamless candidate experience.
What we offer
One of the biggest ranges of online psychometric tests in the UK. The psychometrics we offer to clients have been selected by our highly qualified business psychologists as being, in our opinion, the best in the market.
Administration & reporting of psychometrics. We can deliver the psychometrics and our consultant psychologists can provide feedback on the reports to help you interpret them.
You can brand the psychometric tests with your company's look and feel if require.
Our tools are easy to set up, easy to use and integrate seamlessly with your existing HR processes
You can use our tests whenever you want – no need to call us every time. We give you access to your own login, enabling you to manage things yourself.
Exceptional customer service and support
Training on psychometrics – our Selection & Assessment Training Academy includes training packages ranging from a 1 day Introduction to Psychometrics course to more advanced training such as BPS Test User Occupational Ability and personality programmes. For more information on our psychometrics training click here.
We understand that not everyone is trained in choosing psychometric tests and interpreting results. That's what we are here for. All you have to do is contact us and tell us what type of person you are trying to recruit. From a Sales Co-ordinator to a Senior Executive, from a Project Manager to a Finance Director, we will be able to discuss the ideal profile and advise on which tests are most relevant. We will then help you understand how the tests work and how to use the reports we provide.
Our Getfeedback Psychometric brochure
People who buy psychometrics from us are also asking us:
Related links