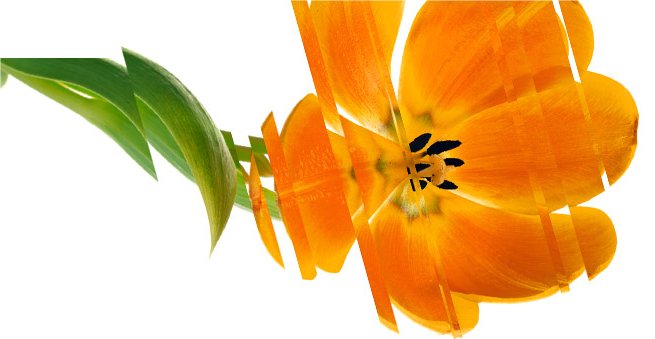 Getfeedback Terms and Conditions of Business
1. Interpretation
1.1 The following definitions apply: "Terms" means the standard terms and conditions of supply set out in this policy, including any special terms and conditions agreed in writing between the parties "Contract" means the contract for the supply of Services and ancillary goods "Project" "Project Timescale Overview" "Fee Structure" "Fees" and "Services" shall have the meanings given in this policy.
1.2 In these Terms, the singular includes the plural and vice versa and the headings are for convenience only and shall not affect their interpretation.
2. Basis of Supply
2.1 Getfeedback will supply the Services to the Client subject to these Terms, to the exclusion of any terms or conditions of the Client.
2.2 No variation to the Terms, Fee rates, cost schedules or other parts of this Contract will be binding unless agreed in writing by the Client and Getfeedback.
2.3 Any typographical, clerical or other error or omission in any invoice or other information issued by Getfeedback is subject to correction without liability on the part of Getfeedback.
2.4 Getfeedback will use all reasonable endeavours to deliver all Projects within specific timescales; however, Getfeedback will not be held responsible for Project delays beyond their reasonable control, or where the Client fails to perform its obligations under this Contract or otherwise fails to co-operate fully with Getfeedback regarding delivery of the Services.
3. Specifications
3.1 The Client agrees to supply Getfeedback with any necessary information relating to the Project and the Services within a sufficient time period to enable Getfeedback to perform the Contract in accordance with its terms.
3.2 The quantity, description of and any specification for the Services shall be those set out in this Confirmation of Business document.
3.3 If the Client requires Getfeedback to use any specific material or work ("Materials") the Client shall indemnify Getfeedback against all loss, damages, liabilities, costs and expenses awarded against or incurred by Getfeedback in connection with or paid or agreed to be paid by Getfeedback in settlement of any claim for infringement of any patent, copyright, design, trade mark or other intellectual property rights of any other person which results from Getfeedback's use of Materials specified by the Client Ltd.
3.4 Once Getfeedback has agreed to undertake a Project, it may not be cancelled by the Client except with the written agreement of Getfeedback and on terms that the Client will pay Getfeedback its then standard cancellation fee and indemnify Getfeedback in full for all loss (including loss of profit) costs, (including the cost of materials and staff time) charges, expenses and damages incurred or suffered by reason of the cancellation.
4. Fees and Payment Terms
4.1 All costs and fees quoted are exclusive of VAT and expenses. Fees quoted do not cover the cost of travel, accommodation (unless specified), or other out of pocket expenses incurred in connection with the Client's business e.g. meals, printing, hiring of equipment and the costs of support services. These costs will therefore be charged in addition to any fee rate(s), cost schedule(s) or quotation(s).
4.2 Where consultant day rates are quoted these are based upon standard hours of work from 9am to 5.30pm with a lunch break for a minimum of 60 minutes.
4.3 Getfeedback reserves the right to re issue unconfirmed Fee Rates and Proposals after 60 days from the date stated on the front page of any quotation document. Getfeedback also reserves the right, by giving notice to the Client at any time before the actual supply of Services, to increase the price of the Services to reflect any increase in the cost to Getfeedback which is due to any factor beyond the control of Getfeedback (such as, without limitation, any foreign exchange fluctuation, alteration of duty rates, significant increase in the costs of labour, materials or other costs of supply), any change in supply dates or specifications for the Services which is requested by the Client or any delay caused by any instructions of the Client or failure of the Client to give Getfeedback adequate information or instructions.
4.4 Invoicing is monthly in arrears unless a specific fee schedule is agreed in advance or if the invoice is for training for which payment is due when dates are confirmed.
4.5 All payments are due promptly on receipt of invoice. We would be most grateful if you could ask your accounts department to adhere to this. All remittances to be addressed to The Accounts Department, Getfeedback, Chiltern House, 45 Station Road, Henley on Thames, Oxon, RG9 1AT.
4.6 Any invoicing queries must be raised within 30 days of the invoice date. Failure to notify of us of any queries within 30 days will require the invoiced amount to be paid in full.
4.7 Interest at the rate of 5% above the base lending rate from time to time [of Lloyds TSB Bank PLC] will be payable on any sum outstanding for more than 28 days after the due date for payment. This right is without prejudice to any other rights and remedies of Getfeedback, which shall include but not be limited to suspending the provision of all or any Services for the period of default or terminating this agreement.
5. Risk and property
5.1 Risk of damage to or loss of any goods supplied ancillary to the Services shall pass to the Client on delivery to the Client or its representative.
5.2 Notwithstanding delivery and the passing of risk in the goods, the property in the goods shall not pass to the Client until Getfeedback has received in cash or cleared funds payment in full of the price of the goods (together with any interest due)
5.3 Goods or information made available by the Client to Getfeedback for the purposes of demonstration or publicity, or for any other purpose arising from, or in connection with this Contract, shall be and at all times remain at the sole and entire risk of the Client, and Getfeedback shall not be the subject of any liability for them.
6. Warranty
6.1 Getfeedback warrants that it will perform the Services with reasonable skill and care.
6.2 Getfeedback shall have no liability under the above warranty if the Client has not paid the Fees by the due date.
6.3 Subject as expressly provided in these Terms, all other warranties, conditions or other terms implied by statute or common law are excluded to the fullest extent permitted by law.
6.4 Where any valid warranty claim is made in respect of any of the Services, Getfeedback shall be entitled to re-supply the Services (or the part in question) free of charge or, at Getfeedback's sole discretion, refund to the Client a proportionate part of the Fee, but Getfeedback shall have no further liability to the Client.
7. Liability
7.1 Getfeedback accepts liability for direct loss or damage of the Client and loss of or damage to the tangible property of the Client, subject to a limit of £1 million for each event or omission or series of events or omissions causing substantially the same loss and an aggregate limit in any twelve-month rolling period of £5 million.
7.2 Except in respect of death or personal injury caused by the negligence of Getfeedback (in respect of which the liability of Getfeedback shall be unlimited), Getfeedback shall not be liable to the Client by reason of any representation (unless fraudulent), or any implied warranty, condition or other term, or any duty at common law, or under the express terms of this Contract, for any loss of profit, goodwill or contracts or for any indirect or consequential loss or damage (whether for loss of profit or otherwise), costs, expenses or other claims for consequential compensation whatsoever (and whether caused by the negligence of Getfeedback, its employees or agents or otherwise) which arise out of or in connection with the supply or non-supply of the Services or any goods or otherwise under or in connection with this Contract.
7.3 The Client shall indemnify and keep indemnified Getfeedback from and against any and all legal action, proceedings, claims, damages, losses, expenses or liabilities which Getfeedback may incur or sustain as a direct or indirect result of any information, representation, report, data or Material, prepared and supplied by the Client.
7.4 Getfeedback shall not be liable to the Client or be deemed to be in breach of the Contract by reason of any delay in performing, or any failure to perform, any of the Services, if the delay or failure was due to any cause beyond Getfeedback's reasonable control.
8. Insolvency of Client
8.1 This clause applies if the Client makes any voluntary arrangement with its creditors or becomes subject to an administration order or (being an individual or firm) becomes bankrupt or (being a company) goes into liquidation (otherwise than for the purposes of amalgamation or reconstruction); or a receiver is appointed over any of the property or assets of the Client; or the Client ceases, or threatens to cease, to carry on business; or anything analogous to any of the foregoing occurs in relation to the Client under the law of any jurisdiction; or Getfeedback reasonably apprehends that any of the events mentioned above is about to occur in relation to the Client and notifies the Client accordingly.
8.2 If this clause applies then, without prejudice to any other right or remedy available to Getfeedback, Getfeedback shall be entitled to cancel the Contract or suspend its further performance without any liability to the Client, and if the Services have been supplied but not paid for the Fees shall become immediately due and payable notwithstanding any previous agreement or arrangement to the contrary.
9. Cancellation
9.1 Where dates for delivery have been confirmed by the Client if work is rescheduled or cancelled Getfeedback's standard cancellation policy will apply:
i. Work cancelled or rescheduled 28 days prior to delivery date will incur no cancellation however any committed expenses incurred will be passed on directly.
ii. Work cancelled or rescheduled 15-28 days (inclusive) prior to delivery will be charged at 50% of the cost of the work plus any committed expenses incurred will be passed on directly.
iii. Work cancelled or rescheduled with 14 days or less notice will be charged at the full standard rate agreed along with any committed expenses incurred.
10. Service Levels
10.1 Getfeedback will issue any tests requests received before 16:00 UK time.
10.2 In order to set up projects Getfeedback MUST receive; test needed, recipient email address and name, project dates, and any required communications.
10.3 Getfeedback's support desk is open from 9:00-17:00 UK time Monday-Friday. Support is provided in English via telephone on +44 1491 845 526 or email at support@getfeedback.net
10.4 If needed Getfeedback can provide response tracking links for 24 hour live reporting.
10.5 Assessment reports will be delivered via email in PDF format to a central point of contact unless otherwise agreed. Complex report distribution may incur additional administration cost. 360 feedback and group reports will be generated once only and any changes to data or rerunning of reports will incur an additional charge.
10.7 Detailed breakdown and analysis of data provided at additional cost and time.
10.8 For self-service systems access it is anticipated that:
· The client will set up tests, generate reports and provide first line support for client projects. Technical queries can be escalated to the Getfeedback support team at support@getfeedback.net +44 1491 845526. Completion and project queries should be handed by the client team.
11. Data Privacy
11.1 Getfeedback.Net is committed to protecting and respecting your privacy, and to acting in compliance with the General Data Protection Regulation (registration number Z6917638). As an online publisher of surveys, we, Getfeedback are committed to protecting your privacy and maintaining the security of any personal information received from you. We follow strict security procedures in the storage and disclosure of information, which you may have given us, to prevent unauthorised access in accordance with stringent requirements of the General Data Protection Regulation. The purpose of this statement is to explain to you what personal information we collect and how we may use it.
As an online publisher of surveys, we, Getfeedback are committed to protecting your privacy and maintaining the security of any personal information received from you. We follow strict security procedures in the storage and disclosure of information, which you may have given us, to prevent unauthorised access in accordance with stringent requirements of the data protection legislation in the UK and other European Countries. Please refer to our full privacy policy at http://www.getfeedback.net/legal/privacy for details of the data we collect and how it is stored.
12. Miscellaneous
12.1 Copyright and all other intellectual property rights in any questionnaires, reports, software, data and any other works created or produced by Getfeedback for and on behalf of the Client ("Works") remain with Getfeedback unless specifically agreed otherwise at the initiation of the Contract. An additional fee is payable for assignment of intellectual property rights.
12.2 The Client shall have a non-exclusive, non-assignable licence to use Works as delivered by Getfeedback as a product of the Services for its own internal business purposes, but not otherwise.
12.3 Nothing in these Terms or, in any document referred to in it or any arrangement contemplated by it shall be taken to imply that either party is a partner of the other nor shall the execution, completion and implementation of this Contract confer on either party any power to bind or impose any obligations to any third parties on the other party or to pledge the credit of the other party.
12.4 Any notice required or permitted to be given by either party to the other under these Terms shall be in writing and delivered or sent by first class post or by fax to the registered office or such other address of the other party as may at the relevant time have been notified. Hand delivered notices shall take effect immediately, postal notices two working days after posting and fax notices one hour after transmission to the other party's published number (provided a transmission report can be produced).
12.5 No waiver by Getfeedback of any breach of the Contract by the Client shall be considered as a waiver of any subsequent breach of the same or any other provision.
12.6 If any provision of these Terms is held by any competent court or authority to be invalid or unenforceable in whole or in part the validity of the other provisions of these Terms and the remainder of the provision in question shall not be affected thereby.
12.7 The Client shall not assign this Contract or any of its rights under it without the prior written consent of Getfeedback.
12.8 The Contract shall be governed by the Laws of England. The parties will seek to resolve disputes between them by alternative dispute resolution ("ADR"). If the parties fail to agree within 30 days of the initiation of the procedure (or if either party will not participate in or withdraws from participation in ADR), the dispute shall be referred to the exclusive jurisdiction of the English Courts.
12.9 Any credits for products for services provided by Getfeedback which are purchased up front will be valid for a maximum of 12 months from date of invoice unless otherwise agreed at time of purchase.