James Shimmen - July 2017
What makes a great place to work? This is a question often asked of us when we deliver engagement surveys for clients and there's never a simple one solution answer that works for everybody. And I'm not here to provide the magical silver bullet answer in this post, but maybe I can give few tips based on what works for us at Getfeedback.
What spurred me on to write this piece for our blog was the realisation this week just how great a place to work Getfeedback is. Not that I never thought it was great before, I have always enjoyed it here (I've managed to stick it out almost 11 years!) but there have been a few things this week that just helped to crystallise in my mind why.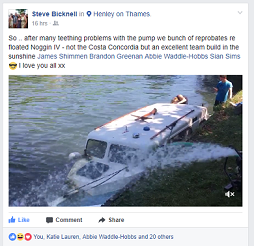 First and foremost it's the people. At Getfeedback we are really lucky to have built an amazing team of individuals who bring a wide range of skills and personalities to the company that makes it a fun and exciting place to work. But not just that, we have built a team that genuinely cares about each other as people not just colleagues. The prime example for this week was our colleague Brandon owns a small river boat which unfortunately sunk at the weekend. Under threat from the council that his boat would be removed at an exorbitant cost we decided as a company to stage an impromptu team building exercise and close down the office for a couple of hours to head down the river and work together to raise his boat. As a team we got the boat up, had a lot of fun, and showed a colleague that we care. The boss was even inspired to tell us all how much he loved us on Facebook and how many people are lucky enough to say that?
So tip 1 – Never underestimate the importance of taking the time to build teams that fit and work well together.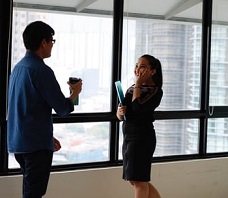 Secondly it's the work. We're really fortunate to work with some really interesting and varied clients that provide us with the opportunity to constantly be doing new and different things. This gives everyone in the organisation a chance to be constantly challenging themselves, learn new skills, and never get bored. And its work the whole company is completely bought into and want to deliver to the best of their ability which allows us to continue to win new business with clients that constantly want to work with us. We are also incredibly fortunate to have a very flexible approach to how we work. Everyone in the company is encouraged to grow and take their role in different directions depending on their passions, whether it's an interest in psychology, IT, or becoming a social media guru, Getfeedback are always happy to support our employees that are driven to take themselves and the company further. That why we employed them in the first place!
Tip 2 – Employ people that are interested and motivated by the work you do and give them the opportunity to grow and develop to follow their passion.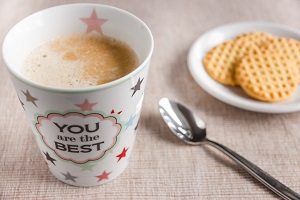 Finally we have an amazing culture of openness and trust at Getfeedback. Everybody is treated as fairly and as a full on human being. What do I mean by that? I mean that we are free to speak our minds, ask questions, suggest new ways of doing things, and never made to feel stupid or small if it turns out not be the way forward. If someone is sick they are never made to feel like staying home and getting better is letting anybody down, its understood and accepted that people have responsibilities outside of work, whether it means having to leave work early to pick up a sick child, or bringing the dog to work a couple of times a week so they don't get lonely at home. This is gratefully received and returned by everyone at Getfeedback and nobody ever complains when we need to work late or work under extra pressure to get something delivered on time for a client.
Tip 3 – Create a culture of openness and trust and treat everyone with respect and as a human being.
There it is. My 3 tips for making a great place to work. Essentially it's all about the people, finding the right people that fit with what you are trying to achieve, creating teams that can work well together to deliver great things (whether its raising a sunken ship or delivering a company-wide change project), and providing an environment that allows people to flourish and feel free to express themselves and develop themselves for their own benefit and that of the company.
It's not always easy and every company is different but this is what works for us. Want to know what makes you great? We'd be happy to help you find out – contact us for a chat or share what makes your company a great place to work in the comments below.
Further reading