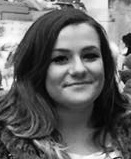 Sophie Merryweather - January 2019
We're slap bang in the middle of the classic 'new year, new me' month of January- Facebook feeds full of inspirational quotes and brand new health kick Instagram's to follow. The beginning of a New Year gives us all the inspiration to think about what we want for the future and how we can learn from the past to achieve it.
Unfortunately, in the UK we have been greeted with almost complete uncertainty, leaving us at a crossroads- keep calm, carry on and hope for the best? Or reflect, learn and improve? We're facing some serious issues with skills gaps in tech and leadership and as a result recruitment is becoming a more labour intensive process to find the right fit. We're looking into the next year with very little certainty about the future for our businesses, so what do we do? What can we do? Here are Getfeedback's top 4 resolutions taking charge and facing 2019 head on:
Marry HR to your business priorities

It's so important to make sure your organisations different departments are all in sync and working towards the same goals and company vision. So HR, the starting post for any potential, new or existing employee, and the need for clear understanding is vital. The language, culture and fit for the business need to be at the forefront of every hiring decision. Psychometrics like Talent Q's Dimensions Personality Assessment can outline the kind of traits a candidate has, it helps to match the candidate to the role and the culture before they even start their training; cutting costs, saving valuable time and ensuring some certainty in your organisation future through dedicated and committed new employees.

Your employees can be you most expensive asset, but they don't have to be if they're the right guys for the job and for your organisation.

Prioritise Employee Engagement

Forbes reminds us that 'At the end of the year, companies are typically focused on meeting numeric goals, so some may forget about their most valuable resource - their employees.' Employee engagement is more than an annual review, it's getting the feedback directly from your employees about what will improve everyday working life, thus improve productivity and performance. Improving the employee experience is becoming vital.

Listen to your people

Feedback is one of the most valuable resources you have as a business. Make sure you're listening to your workforce, the people who know the processes, know how the business works and how it doesn't, and not only listening, but acting on it. 360 Degree Feedback offers a unique insight for organisations into what has made the successful in the past and what they need to be doing to be more successful in the future. The honest and transparent approach reinforces the right ideas around development and encourages an open culture that values feedback.

Feedback is for development, improvement and progress and if used properly can tackle some of the most fundamental issues affecting your business year on year.

Kindness in leadership

Recent research into kindness at work shows that kind leadership can have a hugely positive impact on the reputation of an organisation ( Kindness in Leadership 2018 ). It leads to improvements in employee motivation and engagement and improves the social and economic impact on customers as well. A kind leader believes that people are central to organisational success, they promote equality, fairness and respect for self and others.

Our previous blog post on Emotional Intelligence and the Presidency of Donald Trump spoke about the idea of the 'perfect leader'- 'You think about someone who never lets their temper get the best of them, no matter what the situation is they can keep a cool head. You might think of someone who has the complete trust in their staff, listens, is easy to talk to, and always makes decisions that are informed and for the best for everyone. Just think, who is more likely to succeed? A leader who screams and shouts at their team when they're under pressure, or a leader who stays in level-headed and calmly assesses the situation?'

Kindness connects people, builds trust and fosters a sense of belonging to a team. All these factors and improvements that comes from leading kindly all lead overall organisational success.
So with your 2019 action points where will you start? If you want to discuss any of the topics covered please get in touch by emailing info@getfeedback.net.
Further Reading
Forbes- Resolutions HR should make for 2019