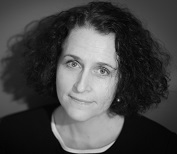 Miriam Luke - January 2018
In reality all organisations will be tech companies in the future. Cyber security; the increased emergence of artificial intelligence; increasingly automated working; increasing use of technology to deliver goods, products, services and social interaction mean that the disruption to how we work is significant. The pace of this disruption is such that just trying to keep up may mean being left behind.

http://www.ey.com/gl/en/issues/business-environment/ey-megatrends-future-of-work
The Getfeedback consulting team will be conducting interviews in February and March 2018 to support our research on technological challenges and the impact on employee and organisational behaviour. The interview will be addressing questions such as:
How do leaders have to think differently to accommodate this shift? What is the impact on organisational culture and how will the behaviour of our leaders need to change to create successful organisations?
Research by McKinsey [July 2017] indicates that culture is the biggest self-reported barrier to digital effectiveness. What is your experience and what is helping your organisation to engage with digital transformation and adapt to an increasingly technologically complex environment?
What are the messages from your current and future customers about working with you in this digitally enabled world?
What demands are employees making with regard to how technology both helps and hinders their working experiences?
As a leader, what are your hopes and fears with regard to leading in this age of digital transformation?
How have you adapted your leadership behaviour and your policies and practices to accommodate an increasingly age, gender, and ethnically diverse workforce?
This research is being led by Getfeedback's lead consultant Miriam Luke. If you are interested in participating people get in touch by emailing miriam.luke@getfeedback.net or call us on 01491 845536.
Background
We are conducting this research on the back of recent trends we have observed in the work we do in supporting technological functions and organisations. We specialise in supporting people, teams and organisations to develop effective and collaborative leadership, taking a strength based approach. We have substantial experience in the creation and delivery of meaningful behavioural and cultural change programmes. This has included taking an innovative approach to self-awareness with live 1:2:1 coaching and ongoing support and feedback and, using her strong communication skills and her creativity to develop high performance teams.
If you would be interested in receiving a copy of this research once it is finalized please register your interest with the Getfeedback support team info@getfeedback.net