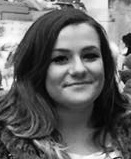 Sophie Merryweather - June 2017
Any longstanding business will tell you the most effective way of saving money and energy is through attracting and retaining the right talent for your business. The employees who are happy in their role and feel genuinely valued will be the key to helping your company grow.
The Millennial generation, born between 1980 and 2000 will make up 50% of the workforce by 2020. They have been branded the 'job-hopping' generation and are categorized by their digital expertize and hunger to succeed. They are a hugely valuable asset to any business warranting the current 'hot topic' discussions within HR about the recruitment and retention of such individuals. The millennials are demanding a change in recruitment styles and strategies and its time we all knew why. Currently, only 29% of millennials are engaged in their jobs resulting in them seeking out other opportunities that will address their needs and wants from a career keeping them engaged. You could be missing out on the future leaders of your business with your current recruitment and retention strategy. So first things first…What do they want?

Millennials want exactly what any other generation wants in a job role- the chance to be the best and to get to the top of their game. Recruitment has changed massively with new technology making job applications quicker and smarter. Millennials are better informed and unable to adhere to a one-size-fits-all recruitment procedure. "Instead, they favour companies that are able to conduct a dialogue with them, understand them as individuals, build relationships, and offer a hiring and employee experience that looks at not just their skills, but also at their needs and aspirations."
What does that mean for you? It may be time to rethink how you recruit. You could be missing hugely talented individuals based on the way you attract and recruit you workforce. Graduate recruitment, entry level positions and millennial recruitment is more competitive than ever and more and more businesses are using psychometric, personality and motivational testing to filter the application process and align the role to the company's culture. However millennials don't just want to show you what they can do, they want you to know them and what motivates them. Personality and motivational testing allows for an understanding of how someone works, what type of work they will excel in, tasks and activities that an individual will be motivated to do and how they will associate with their peers and manage their team making sure they are the right fit for the job and the company.
Now you have the right person, how can you help to keep them? Much like previous generations, Millennials find some things more important when considering a job prospect; professional development and opportunities for advancement. Only 19% of millennials say they receive routine feedback. An even smaller percentage of millennials (17%) say the feedback they do receive is meaningful . Are you ensuring you entry level talent programme includes feedback and coaching for your team?
Coaching and feedback sessions give you the opportunity to outline you team's strengths and development areas. Business insider UK- Samantha Klein founding member of IBM's Millennial Corps says there are two key components in coaching millennials "First, bosses need to foster a culture of collaboration. This culture of teamwork both appeals to and motivates millennials, even more so than other generations, The second part of coaching millennials is that bosses need to set expectations about stepping up to the plate. Set that expectation upfront." You are giving you team things to work on to better themselves in their role- a key component in Millennials being engaged in their own roles. You outline to them how they can develop themselves in their current position but also how they can develop themselves through the company with areas for progression. Currently only 40-% of millennials feel strongly connected to the company's mission. Feedback and coaching allow for an open discussion about the individual career, giving them an opportunity to express ideas and concerns creating the much sought after collaborative team relationship between management and their team.
360 degree feedback addresses the 2 key factors for millennial engagement; professional development and opportunities for advancement. It is a cost effective and quick method of gathering information and supporting the development of your team and yourself. The process includes people with different perspectives in different roles and at different levels giving feedback on an individual. It provides both quantitative and qualitative data which can directly inform talent management and succession planning strategies.
The professionals from the millennial generation seek constant growth through constructive feedback regarding their performance. 360 degree feedback provides a sound basis for development planning and performance improvement. It offers a fair and transparent process that will encourage an open culture that values feedback and encourages a commitment to continuous development. It also reinforces the link between behaviour and performance which can help to build a performance culture.
If you want to discuss the options around millennial recruitment please contact us at info@getfeedback.net or call 01491 545 527.