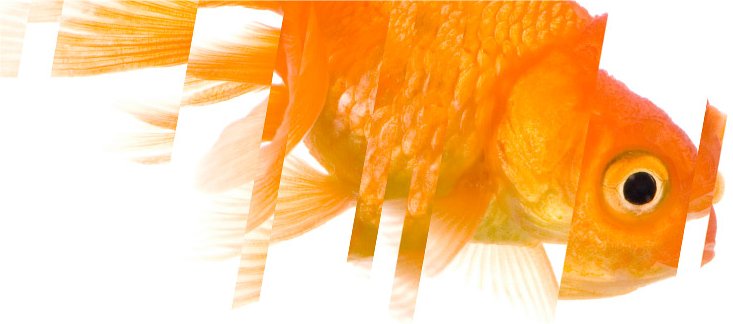 Creating One Berendsen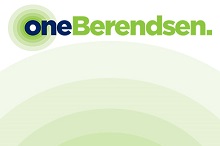 The challenge
Berendsen, a FTSE 250 company, is Europe's leading textile maintenance services provider offering textile provision, cleaning, maintenance and supply services to business customers in 16 countries. Over 150,000 customer accounts are serviced by 15,000 employees.
Peter Ventress was appointed as Berendsen's new CEO and immediately embarked upon a strategic review of the company. This resulted in a move away from the former decentralised, country based organisation to a strategy focused on business lines and within this, different approaches adopted for either core growth, or manage for value, businesses. The company was renamed (from the former Davis Service Group) Berendsen plc and, following the participation of many people in the company, it was agreed a new company Vision and set of Company Values would be introduced. This was supported by the concept of "OneBerendsen", which promoted knowledge sharing, better communication, a more collaborative way of working and common culture across the organisation.
Following a large amount of change, the senior team decided the time was right to find out how well change had been implemented and how people across the organisation were feeling.
The decision
Previous employee surveys had been run in specific geographic locations by local providers and were only focused on certain areas of the business. The board decided that the time was right to create an employee engagement initiative to cover the whole organisation.
Chris Thrush, Group Human Resources Director, was tasked with finding a suitable company to design and run the engagement survey. After comparing a number of suppliers, Chris and his board colleagues selected Getfeedback as their preferred partner. He felt that Getfeedback had the experience and resources to run a tailored and specific programme. Chris Thrush says of the decision "Getfeedback offered a flexible, accessible, personable and friendly approach to working in partnership with Berendsen and became an extended branch of the company whilst working with us".
A minority of countries who had previously completed surveys still preferred to utilise their local provider, which Berendsen facilitated on the proviso that they provided Getfeedback with the data necessary to provide organisation-wide analysis and reports. Getfeedback were happy to work flexibly in partnership with multiple organisations to ensure that Berendsen got the required end result of integrated data from across the company.
Designing for actionable feedback and usability
To ensure as high response level as possible the design aim was to have a relatively short questionnaire that would be effective in measuring the level of employee engagement and the key drivers of this and also to test how well the vision and values programmes had been communicated and therefore understood. With 15,000 employees, operating in a large variety of roles, it was agreed that the questionnaire needed to be a succinct as possible to ensure it was easy to understand and not too onerous to complete. It was also decided that the survey would be conducted wholly online in order to facilitate multiple data cuts and report generation.
Engagement experts Getfeedback built a questionnaire consisting of 25 researched and benchmarked questions asking employees about areas such as communication, leadership, Berendsen as an organisation, their teams and their manager. Employees were also given the opportunity to comment on any area they felt was important through the use of a free text question.
Berendsen has 140 sites across Europe and local language requirements needed to be considered. In addition, the largest employee-base is in the UK but for many of their UK-based employees English is a second language. To ensure usability for as many employees as possible the questionnaire was translated into over 20 different European languages, and also included Hindi, Bengali, Urdu and Somalian. This enabled most employees to complete the survey in their local or first language.
Chris Thrush says of the design "We were very happy with the period of time that we spend at the front end designing the questionnaire, structuring the survey and planning how to ensure its usability for employees".
Getting employee feedback
With a large number of employees having no regular access to computers with many having limited or no IT skills and working in challenging environments like large-scale laundries, the logistics for this type of project were always going to be complex. However, after consultation with Getfeedback, Berendsen made the forward thinking decision to not only ask all employees to complete the survey, where many organisations may have concentrated only on their office-based or IT accessible employees, but also to aim for online completion rather than paper-based methods so that the data could be centralised and analysed quickly, accurately and efficiently.
Both Berendsen and Getfeedback wanted to ensure that everyone had the opportunity to provide feedback and local HR Managers worked closely with Getfeedback to ensure that was possible. With advice from Getfeedback, who have over a decade of surveying experience with a large range of organisations from different industries, the decision was also made to appoint several 'survey champions' in each of the 140 different sites. These 'champions' acted as facilitators for those people who did not have regular access to computers and made sure that they were given the time and help necessary to complete the survey within the normal working day.
Next, Berendsen launched the 'One Berendsen' employee engagement survey. The survey was distributed through Getfeedback's online platform via email, on shared computers and a very small number of paper surveys where there was no other option. Having most responses online allowed Getfeedback to track response rates and provide regular updates by country and site so that activity and reminders could be targeted. This also ensured that Country Managers could check their rates were hitting the response targets that had been set.
Getfeedback took on the role of managing the data from other suppliers, co-ordinating their information as it was available and integrating it into the overall results. This gave the reporting process a seamless feel with one central point of information.
Chris Thrush says "In the end it went incredibly smoothly. I think this was due in no small part to the effort that went in for about 6 months before we launched the survey and the partnership that developed between Getfeedback and Berendsen".
Following Getfeedback's advice on response rates, given that this was the first time Berendsen had run a survey of this scale and the logistical challenges involved, Berendsen set themselves a target of at least a 50% response rate across the organisation. The actual response rate was an impressive 76%.
Results
As with all engagement surveys, the results and how they were used were vital to implementing change and driving home the 'One Berendsen' message. Chris Thrush says "The impact on the company was considerable. From November, when the results started to come through we put a lot of effort into communicating them and we have been working hard since then to make sure the results of the survey are responded to".
Berendsen's overall employee engagement level was 69%, which is eight points higher than the norm of other organisations assessed by Getfeedback globally. There were several successful areas of strength found across Berendsen. Most notably the intention of employees to stay with the organisation for at least 12 months and it was also found that individuals feel that they have well defined roles and know what is expected of them in relation to larger organisational success. People also trust management and are happy to share their opinions with managers. The results also highlighted that employees believe that the CEO and his team are taking the organisation in the right direction.
Berendsen followed the guidance of Getfeedback to make sure there was a full and open communication of the survey results at every site. As well as some of the positive messages, there were also a number of common themes for improvement that were highlighted by the survey, such as a need for better communication from all levels of the business and more visible leadership especially at management level. Individuals wanted more feedback, both in terms of praise and also developmental feedback, as well as more opportunities to progress in their career. Berendsen identified that whilst career opportunities were available, communication as to who could access them and how, needed to be improved. These are areas that Berendsen is continuing to focus on as part of their engagement action plans.
Plans for the year and the future
Initially, Berendsen focused on the presentation of results, looking at the areas for development and the positive feedback in the business. The line managers were fully engaged in the communication of results through all the locations to ensure there was full and clear visibility of the outcomes and local ownership of actions.
The second quarter was used to set up groups to discuss employee results. The outcome of these discussion groups were to produce 'You Said' and 'We Will' posters, unique to each location. The first poster displayed what Berendsen workers said, both in the survey and the discussion groups, and the second poster delivers a Berendsen promise on improvement actions that will be worked on throughout the following year that aims to address the points from the feedback.
Chris Thrush says "We hope to demonstrate at the end of the year that, not only do we appreciate that so many people took part in the survey, we've listened and tried to understand what employees have told us through the survey. As part of this we have set three or four practical, straightforward improvement actions in every work place that will result in a better place to work and consequently improved employee engagement".
Getfeedback hope to continue to work with Berendsen to drive improved engagement across the whole company and to re-survey employees. Chris Thrush says "2013 gave us the opportunity to put a stake in the ground, to try to check and measure where people stood in all the change that had been taking place. In 2015 we will conduct a further employee survey and see if we have moved forward!"