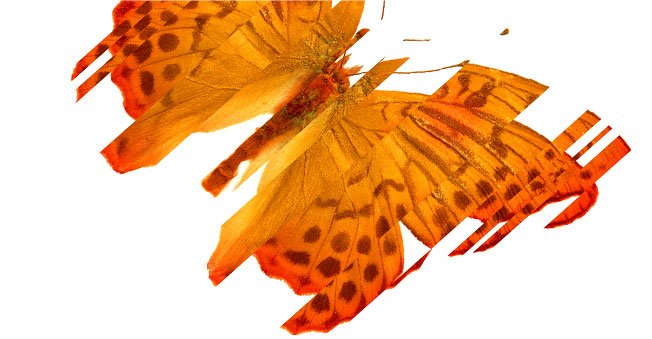 Assessment Technology Expertise
Getfeedback was founded on its technology platform and we provide online technology to some of the world's most security conscious organisations. Our reputation for creating one of the most secure, intuitive, high performance assessment and testing platforms is something we are very proud of.
Our assessment technology is used by some of the world's largest test publishers and consultancies to host and deliver their online psychometrics and surveys to their clients and partners. Our technology is proven to be secure, reliable, and capable of handling high loads of activity and is recognised by our clients as one of the most user friendly systems on the market.
Getfeedback's technical development team are highly experienced in developing bespoke, integrated, flexible and accurate assessments and surveys for our clients.
Details of some of our offerings can be found below:
Applicant Tracking and HR Systems Integration
Getfeedback's assessment and survey platform has been integrated with some of the world's largest test publishers and Applicant Tracking Systems providers. Getfeedback's technology team are knowledgeable and experienced at integrating with other systems and have already completed integrations with the following test publishers and ATS providers: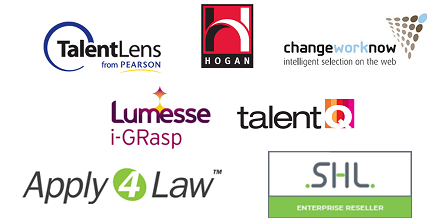 Psychometric Assessment development, hosting and reporting
Getfeedback have partnered with some of the leading test publishers and consultancies to develop and host a wide range of online psychometric tests and assessments. Our development team have a strong technical and statistical background and understand the complex scoring mechanisms required for the accurate development and reporting of psychometric results including:
Item response theory
Randomised item banking
Verification testing
Response auditing
Bespoke skills tests, scoring and reporting
Multilingual assessment and reporting
In addition to being able to develop and host online assessments, for those that require it we can provide a white label version of our assessment platform providing clients with their own online system from which they can host, distribute and manage online assessments to their clients.
Powersift – Bespoke candidate workflows
Getfeedback's PowerSift technology can be used to create automated workflows for recruitment processes using the performance at each stage of the process to determine if the candidate is progressed to the next stage or screened out.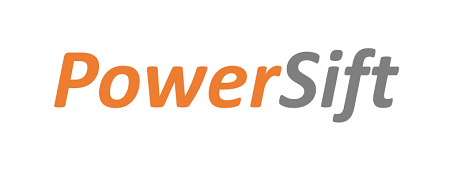 Our PowerSift technology will instantly calculate an individual's score and where the required level has been achieved send an invitation to complete follow up assessments. Results will automatically be posted back on completion as standard ready for review by the assessment team. By automating this process candidates are assessed quickly and efficiently with the minimum of manual administration required to allow for the processing of candidates to be swift and hassle free.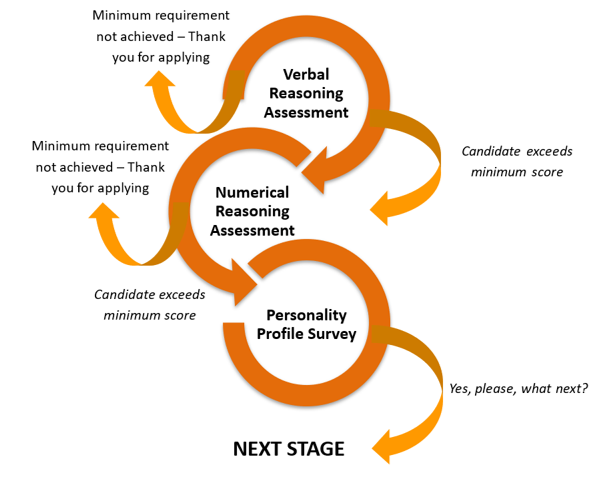 Bespoke 360 feedback surveys
Getfeedback's survey system can easily accommodate bespoke 360 feedback surveys. Our flexible survey and reporting platform can host tools in a range of formats and data can be presented in a way that suits your/your client's needs with the option to fully brand and customise the user experience.
If required Getfeedback's consultancy team can support the development of a product by designing or reviewing a questions set based on your competency framework.

Online surveys will be tested rigorously to ensure that it meets the highest standards of quality. Specifically, this means that the questionnaires will be 100% accurate and the technology will work exactly as intended, all the time.
If you would like to discuss how we can support your business please contact us at info@getfeedback.net or call us on 03330902580.