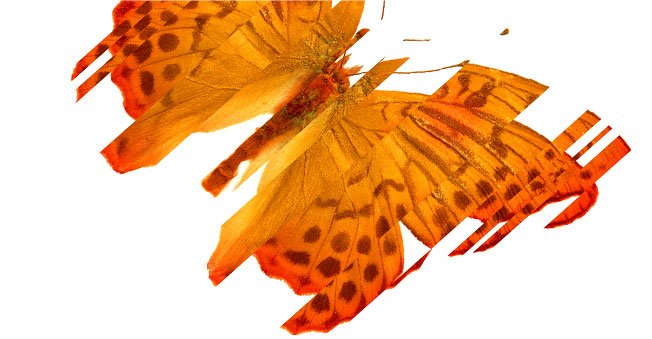 360 feedback
In business organisational development, 360-degree feedback, also known as "multi-rater feedback," "multisource feedback," or "multisource assessment," is feedback that comes from all around an employee. "360" refers to the 360 degrees in a circle, with an individual figuratively in the center of the circle. Feedback is provided by subordinates, peers, and supervisors. It also includes a self-assessment and, in some cases, feedback from external sources such as customers and suppliers or other interested stakeholders. It may be contrasted with "upward feedback," where managers are given feedback by their direct reports, or a "traditional performance appraisal," where the employees are most often reviewed only by their managers.
But then, if you've arrived here - you probably knew that already... So read on.
Does 360 degree feedback actually work ?
According to the CIPD website[1], it does ... Research on 360 degree feedback demonstrates consistent improvement in skills and performance (Goodge and Burr[2]). Disappointingly, research by the CIPD in 1997[3] could not adequately prove that performance management had a positive effect on actual business performance - albeit the research concluded that this was probably because there was not enough 'evaluation' taking place.
360 Feedback - Room 101
Avoiding making some basic mistakes is fundamental to the success of 360 degree feedback:
Making sure the questions asked are concise, clear and actually relevant to the person's job or role. Atwater et al found clear, relevant questions to be absolutely critical[4].
The reviewers have worked with and are credible to the reviewee. London and Smither[5] showed that larger samples of reviewers are often more credible, and have more impact. However, enlarging the sample by adding reviewers who are not known or credible to the reviewee confuses the feedback and dilutes its impact.
Everybody gets some critical feedback alongside positive praise. Research suggests that mild praise raises self-esteem, but produces no change, except to encourage existing behaviour[6].
What happens when it is done well ?
The reviewee's self-perceptions of their skills and performance, is challenged by 360 feedback and provides the motivation to change. It can challenge self-perceptions in three ways:
If the feedback on an aspect of behaviour is the opposite of what the reviewee expects.
If an aspect of behaviour is shown to be more (or less) important as an explanation of their performance than the reviewee thought.
If the results highlight relationships between aspects of behaviour or competency.
Well timed, relevant and critical feedback often provides the greatest motivation to change - as long as the reviewers are credible and their views are of value to the recipient. And good feedback gives people the information they need to change: it tells them in just which competencies their strengths or weaknesses lie.
References
[1] Chartered Institute of Personnel and Development: 360 Factsheet (2008)
[2] GOODGE, P. and BURR, J. (1999) 360° feedback: for once the research is useful. Selection and Development Review.
[3] ARMSTRONG, M. and BARON, A. (1998) Performance management: the new realities. London: Chartered Institute of Personnel and Development.
[4] ATWATER, L., ROUSH, P. and FISCHTHAL, A. (1995) The influence of upward feedback on self- and follower ratings of leadership.
[5] LONDON, M. and SMITHER, J. (1995) Can multi-source feedback change perceptions of goal accomplishment, self, evaluations and performance related outcomes? Personnel Psychology.
[6] MEYER, H. H. (1980) Self-appraisal of job performance. Personnel Psychology.
360degreefeedback.com powered by Getfeedback is an award winning high availability high security solution designed to turn the process into an accurate, easy to use, secure web based system for running your 360 degree feedback appraisal.
360 feedback - How accurate is it ?
Many studies into the patterns of rater accuracy indicate that length of time that a rater has known the person being rated has the most significant effect on the accuracy of a 360 feedback review. For example, the study shows that reviewers in the group "known for one to three years" are the most accurate, followed by "known for less than one year," followed by "known for three to five years" and the least accurate being "known for more than five years." This study also concludes that the most accurate ratings come from knowing the reviewee long enough to get past first impressions, but not so long as to begin to generalise favourably (Eichinger, 2004).
It has also been suggested that multi-rater assessments often generate conflicting opinions, and that there may be no way to determine whose feedback is accurate (Vinson, 1996) - variations in perceived accuracy. Studies have also indicated that self-ratings are generally significantly higher than the ratings of others (Lublin, 1994; Yammarino & Atwater, 1993; Nowack, 1992).