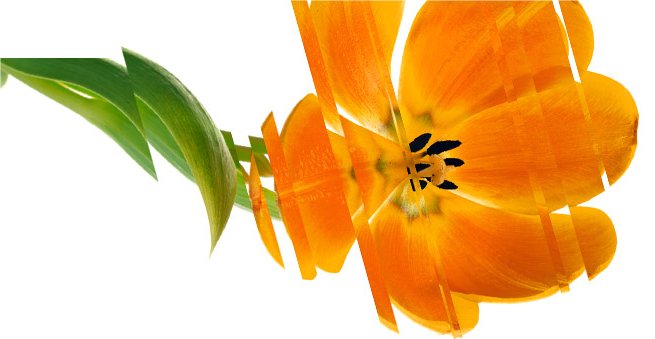 Navigating the Storm
What is the way forward in the unprecedented times?
To support our clients during these extraordinary times GFB hosted a number of online workshops where People/Human Resource directors could share their experiences, challenges and solutions, facilitated by our trained coaches, in a secure environment. It raised some interesting observations that we explore in this report.
The speed of change has been exceptional, in a period of less than 4 weeks the focus of the workshops changed from reactive panic to acceptance, and the need for agility to survive. Global organisations including Kingfisher Group, Capita and Sonnedix took part in the workshops, alongside representatives from the Education, Engineering/Construction and Testing/Compliance sectors. The resounding consensus was for the importance of people, consistent communication, stress management, trust and empathic leadership as critical factors for survival.
As we write this document the UK has been in full or partial lockdown for 3 months presenting unique challenges to people, business, government and industry. Working and living conditions have dramatically changed in an extremely short period of time and are unlikely to go back to "normal" in the near future, if ever.
People and Communication
In the early days of shutdown difficult decisions had to be made incredibly quickly with regards to; who stays working onsite; who can work from home and who can be put on furlough. It was essential to effectively communicate how those decisions had been made and the value that each individual was delivering in their own situation e.g. ensuring that employees on furlough did not feel neglected or unvalued (potentially leading them to seek alternative employment) and that those working from home have the tools they need to do so. For those that have to go to a place of work, suitable measures need to be carefully considered and established to ensure they feel safe.
Many employees are working in a very different environment to pre-pandemic. Like the phrase "we are in the same storm, but not in the same boat", it became critical, it still is, for managers and team leaders to create multi-faceted communication groups to ensure they stay connected with their teams:
Online Group to deliver corporate strategy messages, a sense of direction, and security
One to Team to manage day to day requirements, reduce stress and build stronger relationships
One to One to check individual and mental well-being, helping to develop trust and resilience
Stress Management
With the considerable increase in online meetings many of our participants have witnessed a rise in stress for varying reasons:
fear of the unknown/fear of change
workload burnout (particularly in global organisations where multiple time zones mean employees are potentially working 18 hours plus)
sharing tight living spaces (now doubling up as work spaces) with young families or as part of a house share One participant observed that "everyone seemed to have a sense of collective purpose, all pulling together, thinking 'I am a pivotal cog and cannot switch off'".
Ways to help address and alleviate stress range from; online coffee mornings where colleagues can meet to chat and share experiences; wellness workshops; mental health counselling; online workout sessions and team quizzes, to managers leading by example and encouraging their team to take days off to recover from long working hours/days/weekends enabling them to recharge their batteries and reducing the risk of burnout.
Now that most of our meetings, one to one or group, are conducted online there is a need to be aware of different personalities within a team and ensuring people have a voice. In an online world it is even easier for introverts to disappear and not be heard. Leaders and managers need to be aware of the different personalities and the value that each individual delivers within their team.
Leadership
There is a shared view that the formula for successful businesses will be those that are people rather that profit led with Leaders that are strong, kind and empathetic. Leaders that have conducted video meetings, sharing their home, family, pets, and their vulnerability with their peers have engendered greater respect, loyalty and trust from their employees.
Businesses that have encouraged greater collaboration, flatter management styles and gained support from their people across the board will have engendered a greater sense of trust and loyalty for the future.
The combination of a "tsunami of work" and obliteration of Q1/Q2 plans have meant that leaders been forced to be flexible in order to survive. Business decisions, that previously would have taken months, are being made in days and in many cases, just hours.
Ways of working have changed overnight creating challenges for those returning to work from being on furlough. Employees that have been on furlough have "paused" whereas their colleagues have had to be agile, working at a greater pace forced by a reduction in red tape to accelerate business critical decisions e.g. changes in supply chain or increasing capacity for online ordering. The reality is that employees coming back off furlough are coming back to a very different working environment and need to be given the opportunity by their leaders to catch up with new ways of working.
Many organisations are not considering a return to their offices until September, and in some cases January 2021, if ever. Twitter recently announced it will allow some of its workforce to continue working from home "forever" if they choose. Remote working has been surprisingly effective, with business leaders' opinions changing to increasingly support it.
https://www.fenews.co.uk/press-releases/48743-79-per-cent-of-businesses-plan-to-start-a-work-from-home-policy-post-lockdown
Leaders and managers will need to trust their remote working teams to be effective.
"If we treat people right you will get what you need from them. We need to trust our teams"
GFB are a leading HR consultancy who, for over 20 years, have been working with our clients to support successful and sustainable change, through their people, by developing agile and resilient teams across all business levels.
We have effectively delivered positive change to organisations of all sizes, across the globe. Our experienced and committed team of experts are passionate about delivering positive change to our clients across the entire talent lifecycle.
With a combination of bespoke business solutions, consultancy interventions, and instantly deployable tools we are equipped to help any organisation's people strategy.