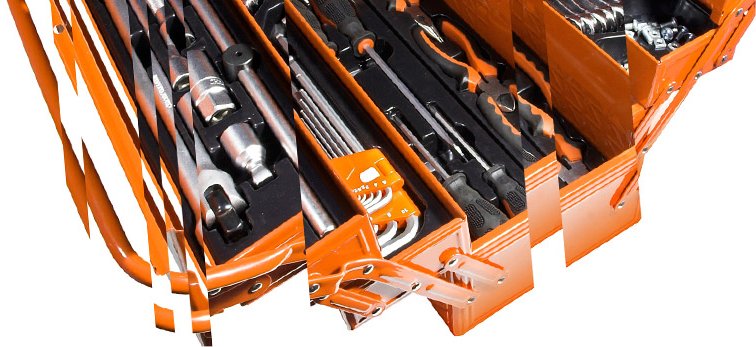 Getfeedback Summer-Autumn 2010 Newsletter
Welcome to Getfeedback's regular update

Once again we have been busy living up to our reputation as innovators in the psychometric and surveys arena. Over the last few weeks we have launched new screening tools as well as updating some of our current portfolio of instruments to help meet our customer needs more closely, including:

We continue to provide the largest independent range of psychometric tests on the market – see our website for the full range. We are also supporting more clients than ever with their research and engagement surveys – our experts corner this issue covers our top 10 tips for implementing a successful engagement survey.

We like to keep our ears to the ground and respond quickly to our customers' needs. So if you have a specific challenge you are trying to solve, let me know. Alternatively come and see us at World of Learning next week 28th and 29th September at the Birmingham NEC.

Abigail Clayton
Editor

At A Glance...

New Product

Product Update

Come and meet the team!

Expert's corner

New Course
Situational Judgement Tests

This month Getfeedback are pleased to announce the launch of Pearson's new range of Situational Judgement Tests (SJTs) online. These represent cost effective volume screening tools which do not require BPS accreditation to interpret. They contain highly realistic tasks, scenarios and situations that are similar to those likely to be encountered in the role and aim to measure the way an individual is likely to react to typical situations. Candidates are asked to rate the appropriateness of possible responses in relevant work based scenarios and are a cost effective bulk recruitment solution targeted at graduates, junior managers, customer service, call centre and administrative staff.

Different versions of the tests are available, please take a look at our Website, contact the Getfeedback sales team or call 01491 845536 to find out more or if you wish to sample one of them.
New 360 reports now available

We've listened to your feedback and incorporated some great design features to make 360 degree feedback even more impactful. Our extended range of reports now allows you to choose the most appropriate tool for your business: we offer a Professional Users Report, Development Report and Benchmark Reports.

Our Leader, Manager and Individual Contributor off the shelf 360 surveys based on our strong and highly reliable competency framework are available immediately for those wishing to access expertise already available. Alternatively the new questionnaire and reporting design options can also be incorporated into bespoke surveys using your framework and your language as required.

Click here to find out more about our 360 surveys or access sample reports.

Watson Glaser New Norms

Getfeedback and test publisher Pearson have recently updated the comparison norm groups available for the Watson Glaser Critical Thinking Appraisal. Getfeedback are pleased to announce that 14 new norm groups will be online shortly; groups include Senior Managers, Senior Executives and Directors, High Flyers Development Schemes, Managers (Public and Private Sector Groups) and a number of Graduate groups including Getfeedback's own norm; Graduate applicants to UK law firms.

Please contact us if you would like to see a full list of the updated norms available or wish to see a new sample report - info@getfeedback.net or 01491 845536. Please note Getfeedback will continue to provide the Watson Glaser with the old norm groups for existing clients that require it.
World of Learning 28th and 29th September 2010, NEC

Getfeedback will be on stand E220 at World of Learning in Birmingham at the NEC on September 28th and 29th.

As well as the usual on stand advice we will also be holding a free seminar on 28th September 12:15 – 12:45 on 360 feedback: improving performance with feedback. Please let us know on info@getfeedback.net if you would like to attend or are unable to attend and would be interested in receiving a copy of the presentation following the event.

We hope to see you there.
Top 10 Tips for delivering a successful engagement survey

Create a compelling business case for measurement - Further Information
Link engagement measurement to strategy – identify what you are trying to achieve and what you need to demonstrate.
Create a question set that is actionable, relevant to your objectives and can be linked to external benchmarks.
Communicate to stakeholders and respondents objectives and intentions of the survey – and commitment as to what they can expect to see when.
Make the survey secure, accessible, user friendly and easy to complete – Further Information
Ensure anonymity and 3rd party access to raw data only – build individuals confidence in confidentiality and the data collection process.
Fully analyse the data – including external benchmarks, engagement scores, key driver analysis and verbatim comments.
Draw up and communicate research findings, next steps and action plan. Focus on the areas that will have the greatest impact - Further Information.
Deliver on your action plan and commitments made.
Look forward to pulse surveys, annual measurement and supporting events.

For our latest employee engagement research click here or if you have a specific project in mind please contact the Getfeedback sales team on info@getfeedback.net 01491 845536.
Strategic Thinking for Managers

Our New Strategic Thinking Course has been developed specifically to help leaders and managers think creatively about problem solving strategic issues. This two day course firstly provides delegates with the tools and techniques to analyse situations, form solutions and weigh up options, and secondly gives them the opportunity to practice the skills on a real life issue. This course is highly practical in nature; delegates are invited to bring along a case study which they work on during the course allowing them to try out the strategic thinking process and practice the skills whilst they come up with a practicable solution at the same time.

To find out more about this course click here or to find our about our full range of soft skills courses click here.
If you feel that you have received this communication in error, or would like to unsubscribe please click here.

Chiltern House,
45 Station Road,
Henley-upon-Thames,
Oxon,
RG9 1AT