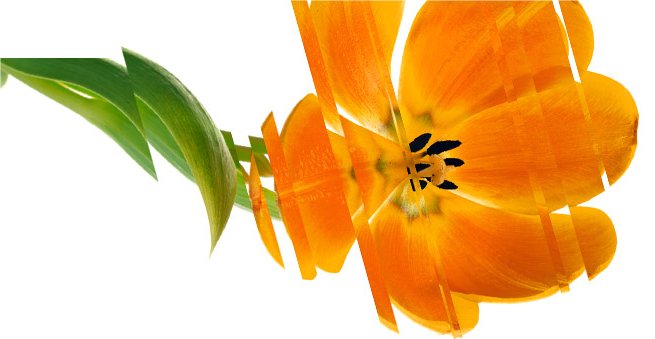 Getfeedback Spring 2010 Newsletter
Welcome to Getfeedback's newsletter!

This issue brings lots of very exciting content and an invitation to participate in our quarterly survey examining the use of 360° feedback surveys. So please do take part and you will be entered in our prize draw to receive a free 360° feedback survey and report for up to 5 people.

In this issue:

Remember, Getfeedback offer:

We like to keep our ears to the ground and respond quickly to our customers' needs. So if you have a specific challenge you are trying to solve, let me know.

Heather Eachus
Editor
360° feedback survey

We have just made our 360° feedback survey reports even better! These provide individuals and teams with clear development signposting and contain a graphic comparison of perceptions so that appraisees see how their perception compares with that of their peers.

Getfeedback offer a choice of three ready-made and validated 360° feedback surveys (leader, manager and individual contributor) that can be set up instantly and provide an option for any level of seniority.

We also work with organisations that have their own frameworks. We create bespoke 360° feedback surveys using your company competencies or our well researched and proven competency framework. Either way, our experts will help you design the most impactful questions to support your competencies. We will then set up the survey on our platform and you can manage users, results and reports in real time.

Visit our website to find out more about the benefits of 360° feedback, read the answers to the most commonly asked questions, see examples of our reports or take a product tour . Alternatively, email James Shimmen or call him on 01491 845 532.

Do you have or are you about to get a 360° feedback survey?

This quarter we are interested in finding out whether and how you are using 360° feedback surveys. We are giving away a chance to win a free 360° survey for up to 5 people. All you have to do is complete our questionnaire and leave your details. We'll then be in touch with instructions on how get your free 360.

Click here to take part
New 'Delivering Feedback' course

Following a number of requests from our customers over the last few months, we have created a one-day course dedicated to 'delivering feedback'. This course is aimed at managers and supervisors who need to develop others.

The objectives of the course are to:

Identify the attitudes and behaviours for giving effective feedback
Develop a structured approach to delivering feedback
Give people the skills to enable them to conduct feedback sessions with others at work

This course complements our existing extensive programme of courses already available. If you are interested in finding out more about the course, please contact James Shimmen or call him on 01491 845 532 with your requirements.
Which psychometric is right for me?

In the last two decades the psychometric market has exploded with nearly two thirds of organisations now using them. But with so many new companies and tests appearing on the market, how do you know the test you are about to choose is valid and reliable, and most importantly, the right tool for the position you are trying to fill and the individual you want to assess?

In our Q1 survey on the use of psychometrics, 46% of respondents said they are planning to introduce new tests in the near future and 41% said that training would be one of the top two incentives for them to take up new tests, along with a free trial.

At Getfeedback we have been providing best-of-breed psychometric tools for over ten years. We were one of the first companies to web enable tests. One of the reasons our customers keep coming back to us is because our occupational psychologists carefully assess the tests before they get added to our catalogue and, as a result, are able to advise our customers on which tests to use.

To help you choose the best psychometric test for your requirements, we have designed a simple selection tool that helps you navigate through the choices. You will be asked a number of questions that will home in on the right psychometric for you.

If you need help to understand which factors you should take into account when choosing a test, then visit our psychometrics section. Alternatively, email James Shimmen or call him on 01491 845 532 and he will be delighted to help you with your questions.
ESAB implement a new talent management programme

To deliver their very ambitious plans for future growth ESAB, global world leader in welding and cutting consumables and equipment, needed to introduce a new approach to talent management. So as to formally identify their talent ESAB approached Getfeedback to recommend and run a set of psychometric tests and feedback sessions.

ESAB tested and provided feedback to around 300 of their 8,000 employees worldwide. As a result, they now have instant access to an international talent pool, have improved their global utilitisation and succession planning process, are targeting their training resources better, and can allocate clear financial benefits to the programme.
How can training and development programmes deliver more for less?

In this section, our experts make recommendations on a topic put forward by our customers.

Question: In difficult times when training budgets are cut how can learning and development professionals prioritise their budget and efforts and still show a strong return on investment?

Senior consultant, Tiffany Bowles, provides the top five priorities to deliver targeted and successful development.

1. Be precise about what to target
This stage is about identifying the key people capabilities that will help the organisation drive its strategy forward to achieve its goals and objectives. When planning think to the future, translating the strategy into the key knowledge, skills and attributes (KSAs) employees will need to deliver the strategy. Focus your attention on those interventions that are going to have the biggest impact on achieving the organisation's goals and objectives.

2. Be precise about who to develop
It is useful at this point to identify who falls into the following groups:

Your current high-performers - those who can help to move the organisation forward straight away and be your leaders of tomorrow
Your potential high performers- those who are raring to go, eager for every opportunity, but haven't quite got the right skills yet
Those who are happy to see things stay the same, minimally contributing at a just satisfactorily level, but with no discretionary effort
Your underperformers – the interventions for whom need to centre initially around straight talking about expectations – after which development may or may not follow

Focus your efforts on those who will give you a return for your investment, your current and potential high performers. Interventions that don't meet the needs of the individual will fail to engage or motivate them to learn. So concentrate on those who are willing and able to develop. Use ability and motivation tests to help you identify them.

3. Be precise about how to develop
Ensure the development interventions have been designed to deliver an increase in capability. Often it is all three aspects of knowledge, skills and attributes that need to be developed. Bringing them together and selecting the most appropriate methods can be a challenge. Our research shows that those who have done this the most successfully typically follow an Academy type programme using a wide range of planned interventions ranging from coaching and mentoring, soft-skills training workshops, action learning sets, and additional role responsibilities or special projects.

4. Be precise about the ongoing support of development
Post-development support is almost as crucial as the intervention itself. For example, training plus coaching afterwards is over 70% more effective than training alone. Support those who have received training by putting a plan in place to ensure they use their new capabilities to benefit the organisation. Ways to support the employee after development include: follow-up workshops with the tutor, learning support groups, challenging projects supported by a mentor, and one-to-one or group coaching.

5. Be precise about how to measure the impact
Measuring and monitoring the impact of your development interventions is essential. It ensures that the interventions are working in precisely the way you intended and will help you to secure the budget you need. In addition to considering the more obvious hard measures such as sales, revenue and productivity, it is also important to utilise softer measures such as customer satisfaction and engagement scores.
It is also important to find out not only what difference the intervention has made but also how, so that you can enhance and improve the intervention and maximise its impact. Methods like Kirkpatrick's learning evaluation theory will help you with this.

To read the full whitepaper, click here

Have you got a question for our experts? If so, send it to info@getfeedback.net.

If you feel that you have received this communication in error, or would like to unsubscribe please click here .

Chiltern House,
45 Station Road,
Henley-upon-Thames,
Oxon,
RG9 1AT