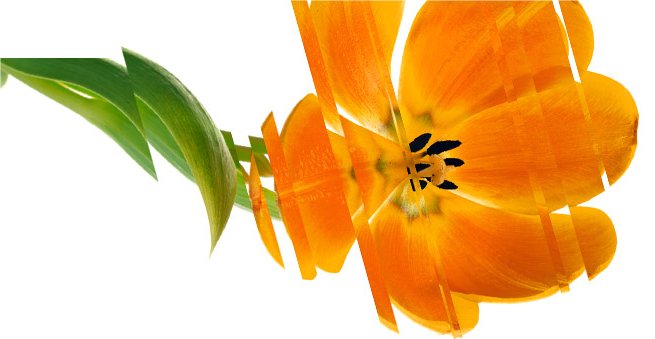 Getfeedback February 2011 Newsletter
Are you being served?

With programmes such as Michel Roux's 'Service' and Mary Portas' 'Secret Shopper' currently on our TV screens, customer facing roles are currently under extra scrutiny. Getfeedback's lead consultant Alana Inness reflects on the current state of service roles in the UK and offers her tips on how to ensure you recruit the right people to be the face of your organisation, and her advice on how to ensure they continue to be advocates of your organisation.

Click here to read the full article
Using 360 feedback to create greater self-awareness

One of the most powerful tools for helping individuals develop greater self-awareness of how others perceive them is the Johari Window technique created by Joseph Luft and Harry Ingham in 1955.

Given that the purpose of 360 feedback is also to help individuals gain greater self-awareness of their behavioural strengths and areas for development based on the views and opinions of others, we decided to draw upon the concepts Luft and Ingham put forward. Our 360 feedback Development Report now contains a section which enables individuals to quickly and easily identify where their own perception of how they make use of behaviours differs from their respondents' perceptions. This gives the individual a clear indication of where their strengths are – i.e. where there is a match between their perceptions and the perceptions of others, or where others perceive them to be stronger than they themselves feel they are. It also provides a clear indication of where their blind spots are – where they think they perform better than their respondents do. Armed with this information and the detail that makes up the remainder of the development report individuals are able to start making decisions about how they can better leverage their strengths and work on their blind spots so as to improve their performance and relationships with others.

Katherine Reid
Getfeedback Consultant

To find out more about our 360 degree feedback services click here or contact us.
HRD 2011, Olympia London, 6-7 April 2011

We will be at HRD 2011 on 6th and 7th April, the leading learning and organisation development event in Europe which attracts all the top suppliers in a range of disciplines including training, L&D, OD, leadership, coaching and more...

Come and speak to our expert consultants on stand 1400.

If you can't make HRD2011 but would like to discuss any of you current requirements, contact us and we will arrange for one of our consultants to come and meet you.

Networking lunches

In response to requests from some of our clients to be put in touch with like minded HR professionals, we are setting up a series of Networking Lunches in the Thames Valley and London areas. These will involve around 6-10 HR professionals from a variety of backgrounds and provide an opportunity to meet in a relaxed atmosphere to exchange views, ideas, thoughts, information and updates on particular areas of interest. If you would like to be involved with one of these events please drop me an email and mention your key challenges or area of interest that you would like to discuss with others in a similar role.

We look forward to welcoming you!
In the news

HR Directors spend only 15% of time on strategic work
Most HR leaders spend a relatively small proportion of their time on 'strategic' work, despite describing themselves as strategic business partners, according to recent research by consultants Mercer.
Read more




New teachers may be forced to undergo personality tests
New teachers could face psychometric testing to check their suitability for the profession under radical proposals for a shake-up of Scottish education.
Read more




Employee engagement matters more than you think
Why do we work? To live our lives with comfort and dignity, for food and shelter, to provide for our loved ones, to apply our talents, contribute to society and be valued.
Read more
If you feel that you have received this communication in error, or would like to unsubscribe please click here .

Chiltern House,
45 Station Road,
Henley-upon-Thames,
Oxon,
RG9 1AT