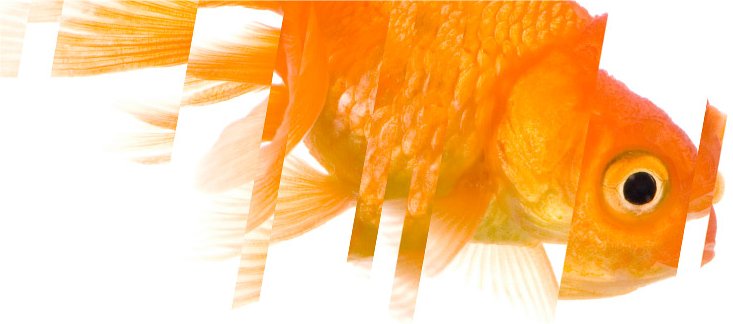 Getfeedback June 2013 Newsletter

Introduction

2013 has been a year of development at Getfeedback. We have focused a lot of time and effort on our products and systems to ensure that we can continue to deliver an excellent, reliable, secure and user friendly system for customers and candidates alike, and support our wider consulting projects.

Developing new ways to present data and making our technology as simple and efficient to use as possible are just a couple of the things we have been working on with more to come over the rest of the year.

At Getfeedback we fully believe that technology should be an enabler; it should work all the time make things simple so that you can focus on what's important - delivering results.

This issue details some of the improvements we have made plus introduces you to a special member of the team.

Regards,

Abigail.
New 360 report functionality
360 degree feedback continues to be a key component of an effective development programme and provides a clear map of an individual's strengths and development requirements. Ensuring that the data from a report is clear and usable is essential. To further this we have made some additional developments to our existing report and can now offer the following features:
Previous data comparison
Include the data from an individual's previous 360 feedback survey to allow for instant and easy comparison of historical data. Easily measure the impact of your development initiatives and personal progression.


Spider plots
Simple and effective plot to show at competency level the overall results for an individual's 360. Easily identify areas of strengths and development needs and recognise any significant differences between rater groups.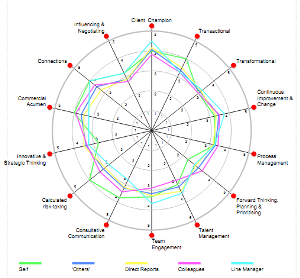 Click here for more information on our 360 degree feedback reports and contact us to find out more about our new benchmarking options.
Updates to our test and survey administration platform
Getfeedback pride ourselves on our simple and user friendly administration system for the distribution of online assessments and surveys. With our system we make it simple to:
Find the tests and surveys you are looking for
Set the tests/surveys and right level for your candidates and pick the most relevant comparison group
Send links to candidates and tailor emails
Issue reminders and drive completion rates
Generate reports
In order to ensure that our system continues to be one of the most user friendly on the market we have listened to our customers and made some improvements to ensure we continue to make assessment and programmes as smooth and efficient as possible.
To find out more about our system and our recent developments click here
Dogs at work
A recent study conducted by the International Journal of Workplace Health Management found that bringing a pet to work can help to reduce stress and make the job more satisfying for other employees.
Getfeedback have always been ahead of the curve and would like to introduce you to our furry team member Bree. Bree joins us most Tuesday mornings to help out around the office with important jobs such as providing outlets for belly rubs, enthusiastically greeting guests and hovering up any crumbs that may find their way to the floor.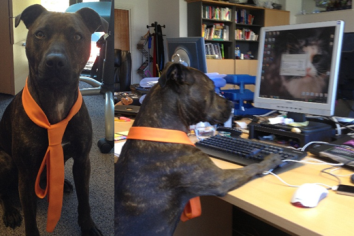 To read more about the study click here. Alternately to learn more about Bree click here.
Join us at the Recruitment Exhibition

Recruitment Exhibition, Olympia London, 19th-20th June 2013
We will be exhibiting at the Recruitment Exhibition on 19th and 20th June. Come and speak to our expert consultants on stand R88 to find new ways of managing increased applications, spotting talent, implementing a cost-effective recruitment strategy and learn more about the tools we can provide to support your recruitment processes.
If you can't make it along to the RecEx but would like to discuss any of your current requirements, contact us and we will arrange for one of our consultants to come and meet you.
If you feel that you have received this communication in error, or would like to unsubscribe please click

here

.

Chiltern House,
45 Station Road,
Henley-on-Thames,
Oxon,
RG9 1AT