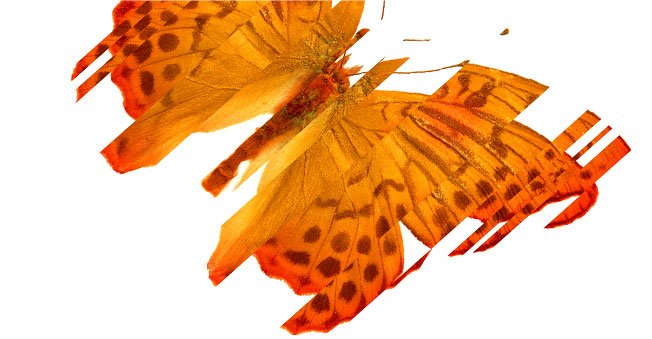 Getfeedback Winter 2008 Newsletter
Welcome to Getfeedback's regular update

Daily reports of re-structuring, re-organisation and redundancy force us all to make the best of the talented people we have. This may mean investing in their development - or simply recognising that the people around us react to, and cope with, uncertainty differently and we should adapt our approach when working with them.

But vacancies remain and recruitment continues: we still need to be confident that we are predicting the candidates that will be a success for us one year down the road. Yell approached this very issue by profiling the characteristics of their high performing sales people and then used this information to re-develop its recruitment process, with good results.

As you know, our portfolio of tests features some of the best on the market - regardless of the original publisher. One of these is Watson Glaser Critical Thinking Appraisal, recently found to be one of the best known ability tests in the UK.

As part of a new series of articles in which we ask clients, colleagues and associates for their thoughts on our tests, Ian Florance, a former competitor of ours, gives us his view on Watson Glaser. If you would like to contribute to our series, let us know.

As this will be the last update before the Christmas break, we'd like to offer our best wishes for a great Christmas and an exciting 2009.

Getfeedback
Understanding what 'good' looks like at Yell

With first year post-hire attrition running at around 36% for Yell's field and telesales team, Yell wanted to better understand which behavioural and cognitive characteristics contributed to 'success' and to then be able to identify these during recruitment.

Read how Yell approached this and the impact it made on the business.
Watson Glaser Critical Thinking Appraisal: a critical friend

Recent research with HR practitioners by psychologist Adrian Furnham suggests that Watson Glaser Critical Thinking Appraisal is one of the best known cognitive ability tests in the UK. But why is this? What makes it such a famous tool? How good is it?

We've asked Getfeedback customers, employees, suppliers and associates to write about specific tests they find particularly useful and, in the first of the series, Ian Florance, a former competitor of ours, uses the Watson Glaser to highlight some critical points about good testing practice and why he believes it to be such a good instrument.

Read his comments here.
Coaching in today's climate

Coaching budgets may be seen as part of the 'discretionary' spend: spend that is easily cut back when profits need to be protected.

But is it any less valuable to be coaching a senior manager through the difficult times, than it is through the more positive periods? And indeed, should we not be just as concerned about investing in and retaining the talent we want to keep and not simply on coaching those about to leave us through an outplacement service?

Ali Gill recently commented in the October issue of Training and Coaching Today on the need to embrace new coaches that new team members bring to the organisation - provided that they continue to meet the needs of the organisation and the coachee. Read the article here
Informing team behaviour with Orpheus TPQ

Orpheus is fast becoming one of our most popular personality questionnaires as it covers not only the 'Big Five' stable personality factors but also those aspects of us that do change according to context and time of life - assessed using scales of integrity. And it's even more powerful when all those in the team complete the questionnaire and the team report - Team Personality Questionnaire (TPQ) - is generated.

The profile of each person is pulled into one single report, highlighting the areas of team strength and those areas that the team need to work on and to compensate for.

View the sample report, read more about the Orpheus TPQ and contact us to talk it through.
Checking on the completion of 360 surveys

Did you know that after setting up a 360 survey, you can then set up a status report to monitor progress? You can see who has been asked to complete a 360 survey, who has completed it and those who still need to respond (and when they were last reminded!)

To do this login to the Client website and select Administer Surveys. Then locate the survey for which you would like to create a 'completion status' link and click on the Menu icon next to it. This will take you to the 'select and administration option' page. On this page, click Buy an Additional Report. You'll then be on a page entitled 'buy an additional report' which lists the reports that can be purchased. From this list of options, select the radio button next to '[survey title] Completion Status Report'.

Then click buy this report and then click proceed to check out. Enter your order references e.g. "completion status report for XXX". Finally click 'your order will be processed when you press this button'.

You will then receive a link which will take you to a live, constantly updated status report.

Not already a Getfeedback systems user? Contact us to find out how you could benefit from being trained to use our tools in-house

If you feel that you have received this communication in error, or would like to unsubscribe please click here .

Chiltern House,
45 Station Road,
Henley-upon-Thames,
Oxon,
RG9 1AT