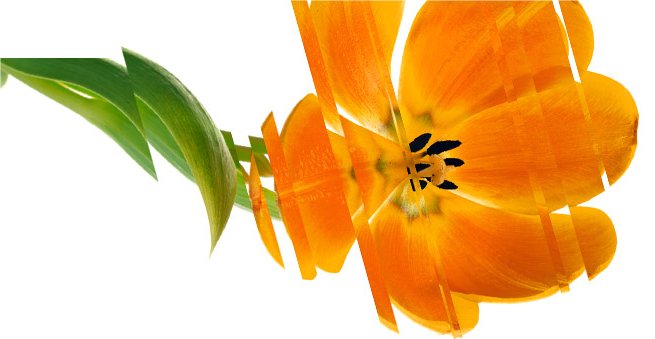 Getfeedback February 2009 Newsletter
Welcome to Getfeedback's regular update

Predictions about what will be on the talent agenda for 2009 still feature in the trade press and newsletters: redundancy; re-structuring; counter-cyclical growth in interim work; cuts in budgets; increase in retention spend. But with the focus seemingly on down-sizing for many organisations, it's all too easy to lose sight of the remaining employees and their need to be heard by, and to have a contribution to, the organisation.

The influence of an engaged workforce on productivity and profitability is well researched and documented. Indeed it is the subject of a current Department for Business Enterprise & Regulatory Advice review due to be published imminently.

In this newsletter we provide some food for thought about whether engagement is still a relevant topic given the economic situation and we also take a look at how Royal Caribbean International both monitors and enhances the engagement with its employees using our online survey.
Royal Caribbean International: engaging with its people to create a very different cruise experience for its guests

Differentiating through your people is rarely more important than when your 'product' offering is a service delivered by your people and you need to know exactly how engaged your people are – and how you can improve this.

Royal Caribbean has been using engagement surveys with all employees on an annual basis for the past four years, and this is now an embedded part of their planning process. It provides them with the opportunity to not only check on the understanding of and commitment to the broad corporate objectives but also understand the priorities that the employees have regarding the support, training and package it offers.

Read how they approached this and implemented an online engagement survey.
Engagement – is it really that important?

With talk of HR budgets being slashed, is there really a need to spend time and resource on surveying how 'engaged' people are with the organisation? With continued research and evidence showing the impact of engagement on the bottom line, this article may provide food for thought.
Talent management in tough times – a breakfast seminar

Our sister company, Crelos, was proud to partner with HR Recruitment firm, Digby Morgan, to host a breakfast seminar on 21 January.

Given the current climate, HR professionals are facing challenges both in managing people out of the business and maintaining commitment and engagement from those remaining in the company. The seminar – Talent management in tough times – looked at how best to approach these challenges, and prompted some interesting debate.

If you would like to join us at future seminars or events, please contact us and we will make sure you are kept up-to-date with our programme.
Measuring the 'unmeasurable'

So how do you go about measuring 'engagement'? Certainly, a quick web surf and you'll see that the market is strongly populated with suppliers of engagement surveys. But how do you know which will give you results in a format that both mean something and that you can use?

Of course, you need a survey that has been constructed and validated to give robust and meaningful results and the Getfeedback offering does just that. We provide access to our databank of proven, reliable questions which have been refined over years of deployment – and have the capability of running these in over 20 languages – covering many of the continental, Nordic and Eastern European languages as well as traditional Chinese, Japanese and Korean.

But we also recognise that you may already run a survey, and this simply needs tweaking, updating or improvements being made either to the report or its benchmarking capability. Or you may just be facing the challenge of getting people to actually complete the survey.

We've worked with clients in all of these situations and, because of our dedicated project management team, we've found we have usually increased the completion rate by staff, provided more meaningful insight to the results and more actionable outcomes regarding where to focus efforts both in the short and long term.

Take a look at our sample report, which includes analysis of the specific key drivers, and contact us to talk it through.
Handling rejected emails

After setting up a survey or a test and issuing emails, you'll be sent an email notification on the survey system of the emails that are not delivered to the intended recipient. This includes the incorrect email address.

To correct the email address, you simply need to click on the link sent via the email notification to your inbox. This will take you to your survey/test. Click on the 'Handle rejected emails' link and you will see a number in brackets: this relates to how many incorrect email addresses have been set up. Click on each of the email addresses listed and change to the correct address. Click 'submit changes' for emails to be sent to the corrected addresses.

Not already a Getfeedback systems user? Contact us to find out how you could benefit from being trained to use our tools in-house

If you feel that you have received this communication in error, or would like to unsubscribe please click here .

Chiltern House,
45 Station Road,
Henley-upon-Thames,
Oxon,
RG9 1AT